TED Village Earth Day: We Are the World
On Thursday, April 22, 2021, the TED Club at The Village High School held its bi-annual TED Talks on Earth Day.  The event took place in the Moore Gym, curated by juniors Sanjana Jain and Elaine Ho, senior Meera Moujaes, and sophomores Aditi Iyer and Kahani Malhotra. 
10 speakers delivered their well-rehearsed speeches with topics extending from animal cruelty to anti-Asian hate. Not only did the event harbor a spotlight of self-expression, but also a platform for advocacy, hence its name, We Are the World. Furthermore, the event was flooded by non-stop entertainment with breathtaking musical performances. Junior Zhi Zheng, president of the Guitar club at VHS, skillfully delivered a song on his guitar, and juniors Xavian Panjwani and Thomas Chin played delightful pieces on the piano. 
"My favorite part about the spring TED event was that we were not only able to celebrate student voices but also celebrate our beautiful planet concurrently," said junior Sanjana Jain, the President TED club.  "I truly enjoyed seeing our speakers' ideas and arguments come to light and feel honored to have the opportunity to work with them."
The TED club is commended as always for successfully hosting this event twice a year, providing an outlet for the student body to start the conversations that matter, and understand that they are the world. 
Leave a Comment
About the Contributor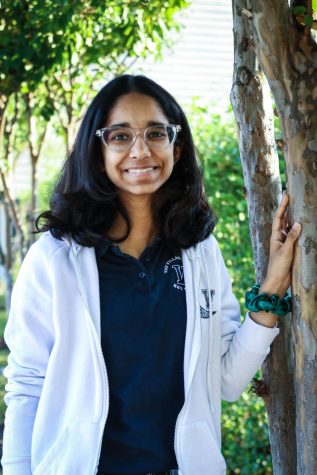 Aditi Ramesh Iyer, Assistant Editor-in-Chief
Aditi Iyer is a senior, and this is her fourth year as an editor for The Viking Press. In addition to journalism, Aditi is an acclaimed competitor on the...