Bifrost Bots First Robotics Competition
Considering just how much our school values STEM, it's a surprise just how long it has taken for an official robotics team to form. Though one did exist in the middle school for a time, there hasn't been anything of sorts for the highschool – until now, of course. First Tech Challenge, or FTC, is a competition in which teams are given a set of challenges for a robot to complete for points, and several months to construct and program a robot to collect as many points as possible. In addition, at competitions, teams are paired up with others that they have never met before, and the two must work together on the fly. The program as a whole is a combined test of strategy, creativity, problem solving and teamwork. 
On January 8th, our very first FTC team, Bifrost Bots, took on this challenge in the FTC Freight Frenzy season, in which teams are challenged to construct a robot that can move boxes from place to place as quickly and reliably as possible. There are four qualifier competitions in total for this season, each two weeks apart, and the Bifrost Bots just finished the first. 
"It went pretty well, considering it was our first time," said sophomore Ashwin Rao, one of Bifrost Bots's robot drivers. "We ended up [6th place] out of 13 teams, so we did very well, and we learned what we need to fix for next time." The team hopes that the future of Village robotics holds more funding, larger teams, and even higher numbers on the scoreboard.
View Comments(1)
About the Contributor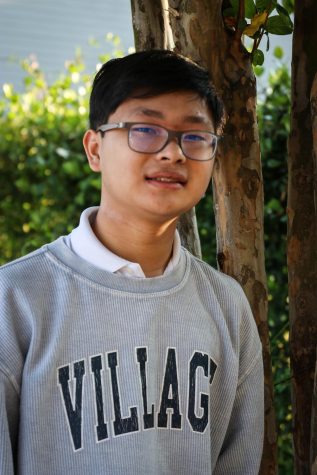 Duy Nguyen, Copy Editor

DJ Nguyen is a junior with an interest in language and computer science. He is in his 2nd year with The Viking Press and is a brand new editor for the...