Fox26 Spends a Morning with Anahita Gozalpour!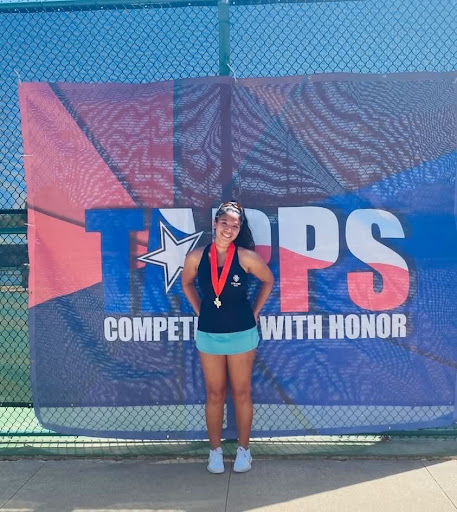 On the morning of Thursday, April 27th, Village's very own, Anahita Gozalpour was  featured on Fox26 News "Making The Grade" segment. Every year, Fox news comes to Village and has Nate Griffin interview a well rounded senior to be featured in the segment. They often choose a student who excels in sports, academics and other extracurricular activities. Anahita was the perfect candidate, excelling both on and off Village's varsity tennis team. The VAC was filled with support!  The entire spirit elite team came, along with some of the members of the tennis team, administration such as Mr. Delbrugge and Ms. Thomas, faculty and younger students in the lower schools.
"I was chosen for the segment because I had achieved a 4.5 GPA and broke the school record for the most tennis singles wins (57)," says the senior. "The process was first an interview where they came to my school and filmed Mr. Cantwell and Ms. Klausmeyer in various segments at the village tennis courts." The athlete continued to explain that she was asked about how she manages athletics and academics, along with talking about her determination in the classroom and on the court. 
After the preliminary interview happened, the student had to gather her friends, teachers, teammates and family members to come along for the live debut. "They gave me a mic and I spoke about why I wanted to become a doctor and thanked everyone for being there to support me," says the athlete. 
This was a proud moment for the Viking community, who continue to encourage hard work and dedication to sports, academics, and every extracurricular beyond. 
Leave a Comment
About the Contributor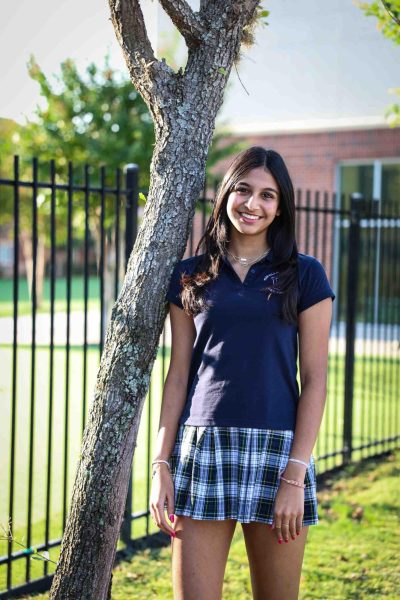 Nina Koshy, Copy Editor
Nina Koshy is currently one of the Copy Editors for The Viking Press. She is a sophomore with a passion for writing, entrepreneurship, and Mock Trial!...