Girls Lacrosse Swings Into A New Season!
In early January, the Girl's Lacrosse team started their preseason! During this time they worked on technique and introduced new players. The week of February 1, the team swung into action, starting the annual spring season! Additionally, the team welcomed a new coach – Scott Elmore, along with Coach Bagot, will be helping this team to victory! This hard-working team practices 4 times a week and goes to the Weight Room three times a week. The first home game is on March 9th at 6 pm. 
"I'm really happy that the season is starting," said freshman Valentina Navarro who has been playing the sport for 2 years. "I get to meet new girls and create bonds with the coaches."  
"I'm really excited to start playing, our team has a lot of potential, and we've been putting in a lot of effort," said senior Vivian Leger who has been playing for the past 4 years at Village. "I think we have a really good chance at being successful this season!" 
Village is a proud supporter of this sport, and even has a middle school team! The team is focused and determined to be strong players on the field, but they focus on their relationships off the field as well. There are team bonding events set to happen in the next coming weeks along with fun activities the team does during practices, one being wearing all pink and painting designs on their bodies for Valentine's day! Overall, this team is excited for the season to start and is ready to work hard!
Leave a Comment
About the Contributor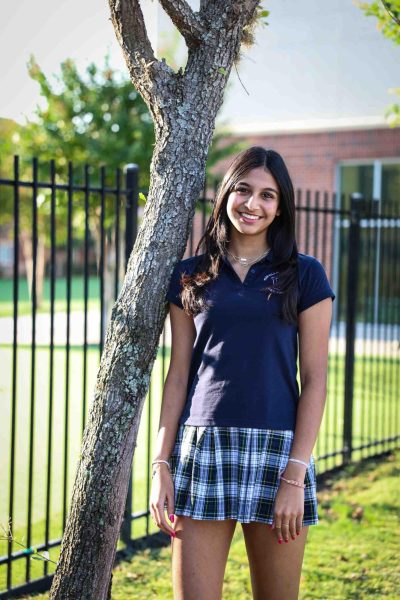 Nina Koshy, Copy Editor
Nina Koshy is currently one of the Copy Editors for The Viking Press. She is a sophomore with a passion for writing, entrepreneurship, and Mock Trial!...