Covid-19 cancels March trips
NOTE – This article was written in early March, prior to Covid-19 being labeled a pandemic and much heavier travel restrictions being applied nationwide. Statistics have been updated, but events in this article occurred prior to its publishing.
With Purell significantly increasing sanitizer production, President Donald Trump signing an $8.3 billion bill to combat the disease, and over 100,000 cases of coronavirus worldwide as of March 6, 2020 (Now over 3.9 million cases as of May 8, 2020) it is clear that the repercussions of Covid-19 are being felt on a global scale. And we can see the consequences of  Covid-19 from entire countries to our own educational institution. 
On February 28, 2020, The Village School's Communication Team stated that all international trips for students and faculty would be cancelled for the month of March and that all domestic trips would be reconsidered on a case-by-case basis.

The Model UN team's trip to France for the annual MEDMUN (Mediterranean Model United Nations) conference, the spring break trip to Sicily in Italy, and many residential life students' spring break plans were some of the few events cancelled due to this new change.
"I was a bit [dismayed]," said freshman Alex Ilacqua, who was signed up to compete as a delegate at MEDMUN. "But after a while, I sort of realised it was for the best because as we see now, coronavirus is literally taking over France, almost 130 cases (now approximately 175,000 cases as of May 8, 2020), which is definitely a staggering amount."
In the past few months, the sharp surge in Covid-19 cases has been astonishing. In the past three days, there has been a jump of 10,000 cases of novel coronavirus, prompting the World Health Organization to say that this virus has led the world into "uncharted territory". (The virus was labeled a pandemic on March 11, 2020 by the World Health Organization, and has since then been a new obstacle for the globe.)
"[The cancellation] was very disappointing because we've been planning this trip for a while," said Salvatore Petrolito, who organized the trip to Sicily to provide students with the opportunity to experience the vibrant culture of Italy.  "[But] I think it was a very good decision because we want to avoid any kind of risk. And right now, this is a disease that moves awfully fast."
Since last week, Italy alone has seen a tripling of coronavirus cases, and the deaths have jumped from 34 to 197 (now over 217,000 as of May 8, 2020). On Thursday, March 5, 2020, Italy closed down schools nationwide in an attempt to prevent further spread of the novel coronavirus. 
"I was really looking forward to showing some very historical and cultural places [in Sicily, Italy] to the students," said Petrolito. "I was looking forward to sharing the knowledge about the island and the culture. So that was very disappointing and I was really looking forward to it, but I think that the decision was a wise one."
Overall, although students and faculty are disappointed that these extensively pre-planned trips have been cancelled, they understand that the decision was made to not only protect the Village student body and staff, but others they may have been in contact with globally as well.
"We preserved our own public health and the public health of others," said Ilacqua. "And stayed out of impending doom."
Leave a Comment
About the Contributor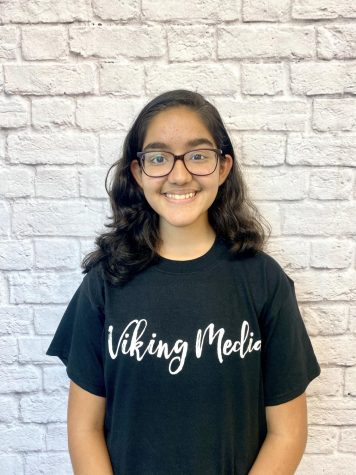 Kahani Malhotra, Managing Editor



Kahani Malhotra is a junior who has an avid interest in speaking, writing, and reporting, and this is her third year as an editor on The Viking Press....