A Senior Year Like No Other – The Class of 2021
After four amazing years of high school, the Class of 2021's high school experience is coming to a close. Seniors are currently seeing the results of all their hard work through college acceptances, and are taking their next steps into adulthood. Despite their many great accomplishments, the year of 2020 has truly been like no other. With the year throwing so many curve balls at the world, has the Class of 2021's senior year been stolen?
About 20 percent of the senior class has chosen to remain on campus thus far. Due to this, the majority of the graduating class interacted through virtual zoom calls, with some students logging on from nations across the globe. Outside of class, Student Government was able to host a virtual movie night for seniors to watch the recently released Mulan movie. Students were able to sit down with a bag of popcorn and chat with friends before the movie started. Although everyone would have liked to have been in person, it was still a great event to connect with friends. 
Social distancing has proved to be an obstacle for holding events in person, and rightly so. Despite this, the Student Government was able to host another event in person called senior sunrise. A recent Village senior tradition, the senior sunrise event happens around the start of the year, where the senior class watches the sun rise on the Viking field. This year, students were able to collect their class hoodies, interact with one another (while being socially distant on the field) and enjoy some delicious donuts and hot chocolate. Through collaboration with the administration and the Health & Safety Operations Manager, this event was made possible. 
 Apart from class events, many seniors have been anxiously awaiting their senior athletic season. The Athletic Department was able to collaborate with the Health & Safety Operations manager to ensure students would have a fun and safe season. 
Although normal events such as homecoming and class trips have yet to take place this year, the senior class is still making the most of their final year in high school. This may not be the year that anyone had pictured, but it has made us stronger. Some people think that this year's seniors have had their year stolen – I personally agree, but at least we've been able to continue socially distant events and have support from our friends, family, and school. To the Class of 2021, for enduring some unique circumstances while still defying the odds, you will change the world. 
Leave a Comment
About the Contributor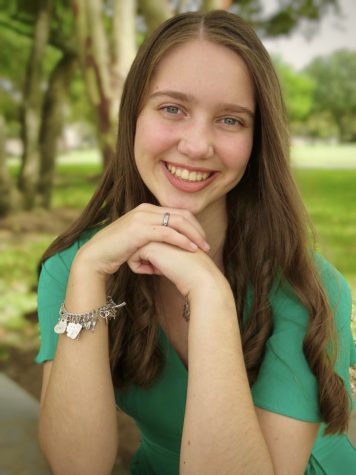 Jillian Marty, Staff Writer
Jillian Marty is a current senior and has attended The Village School for three years. She is a residential life student who loves to swim, travel, sing,...