What does test-optional mean for applicants?
Standardized test scores have always been a crucial element in determining possible acceptance to universities, but what happens when students are not able to take these tests? 
A "test-optional" policy is a new factor that many universities have introduced for the upcoming 2021-2022 school year. A test-optional institution allows applicants to choose if they will submit test scores or not. " I have taken countless practice tests leading up to my senior year," said current Village High School senior Valeria Ramirez, who has been preparing for these tests since her 11th-grade year.  "Finding out most of the schools I was applying to were now test-optional was both a relief but also made me nervous." Many universities have announced their decision to go test-optional for applicants this upcoming semester. ACT CEO Janet Godwin attended an interview with Educational Technology company EdSurge in early September about universities letting students choose to submit scores. In the interview, Godwin said, "At least 1,600 institutions have announced test-optional policies for the upcoming admissions cycle." 
Due to many universities becoming test-optional, will other elements in the application become a greater factor for admission consideration? Located in Waco, Texas, Baylor University states on its website that, "we holistically review students… However, admission to Baylor is competitive, and admitted students are typically strong academic students." Choosing to not submit a test score will not hurt chances of admission, but it is strongly encouraged to submit scores if the applicant has taken a standardized test. "Deciding if I should send my scores or not was a bit tricky. I wanted to make sure I was within the average for the school or have a very strong resume to submit instead," said Ramirez. She is not alone in her thought process as prospective applicants across the country are facing the same challenge. 
Although deciding whether to submit scores or not may be up for debate, it has been a blessing in this year of uncertainty. Many students are not able to take the standardized tests that were once required for admissions. The grace universities have given to applicants ensures students have the best chance for acceptance. 
Leave a Comment
About the Contributor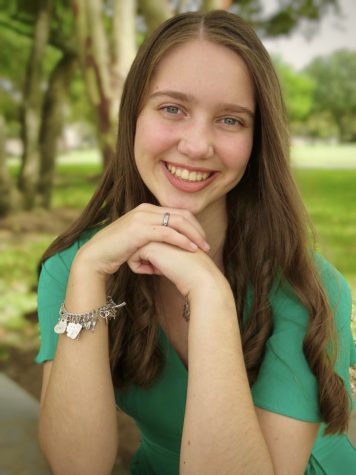 Jillian Marty, Staff Writer
Jillian Marty is a current senior and has attended The Village School for three years. She is a residential life student who loves to swim, travel, sing,...