Patriot Act: Minhaj Returns during Quarantine!
On Sunday, May 17, 2020, a new episode in the sixth volume of the critically acclaimed talk show "Patriot Act with Hasan Minhaj" aired on Netflix! Show host and commended comedian, Hasan Minhaj, presents complex political landscapes of the world through a comedic lens, allowing viewers of all ages to strengthen their knowledge over world affairs while simultaneously giggling from non-stop comedy. 
With beautiful set design and engaging graphic effects coupled with Minhaj's edgy takes on political events globally, this extremely relatable show had five successful releases on Netflix and was gearing up for a sixth on March 29, 2020.
After the season premiere's cancellation due to the COVID pandemic, Minhaj found a way to keep his crew safe while still producing exciting content by creating, editing, and releasing episodes in quarantine. 
Contrary to ongoing discussions related to when the pandemic will end, Minhaj offers us a frightening glimpse of the economic storm brewing after the pandemic. The comedian's signature humor remains consistent throughout the episode as he covers a subject near and dear to many during this pandemic – "What Happens If You Can't Pay Rent?" 
Minhaj wasted no time addressing the show's new remote format, saying off the bat, "Don't think of this as a Netflix show compromising. Think of this as a YouTube video overachieving."
Minhaj skillfully unveils the dirty political games Wall Street investment firms are playing to gain massive profit with evictions. He also tackles the tides that stand against tenants when fighting for rights in housing court, saying, "Housing court is like doing a cappella in college: You think you're doing everything right, but you're actually still a loser."
In an effort to help audiences who may be struggling with paying rent during this crisis, the Patriot Act team created a website, dontgetkickedout.com, to provide resources to viewers facing eviction. 
"Make no mistake: As we get past the health crisis, there's an eviction crisis waiting for us on the other side," says Minhaj as he wraps up the segment.
With the show tackling such a pervasive topic at the perfect time, all Viking families are highly encouraged to watch this episode of  "Patriot Act". This is not only to feel the host's energizing charisma once again in quarantine, but also to understand the eviction crisis at hand, soak in all legal precautions, and be resourceful for any family members at risk. 
Although with the comedian's easy humor and remarkable public speaking talent the show still feels familiar, the comedy feels less wholesome without a live audience. However, the episode is still loaded with humor and brimming with knowledge, maintaining an ideal balance between comedy and content. 
Typically, the fun talk show is bursting with a colorful visual appeal and technological magic, shot with a live audience, glowing holodeck, and bold visuals. Despite these limitations and most of the incredible graphics kept consistent, Minhaj manages to generate an extremely productive 20 minutes of non-stop entertainment and reminds audiences why they loved the show in the first place. 
Despite missing a live-audience set-up, the newest episode of "Patriot Act" does not fail to impress, uncovering pivotal world affairs that are stemming from the pandemic through a platform of refreshing comedy and endless entertainment. We give this segment an 8.5/10!
Watch the episode by clicking here! New episodes will be released on a weekly basis every Sunday.
Leave a Comment
About the Contributors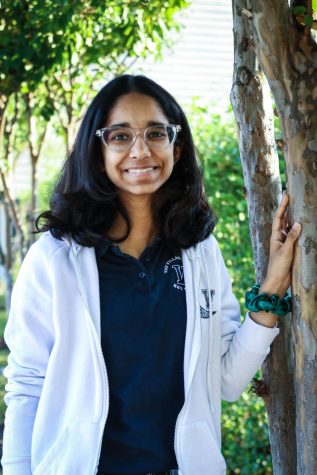 Aditi Ramesh Iyer, Assistant Editor-in-Chief
Aditi Iyer is a senior, and this is her fourth year as an editor for The Viking Press. In addition to journalism, Aditi is an acclaimed competitor on the...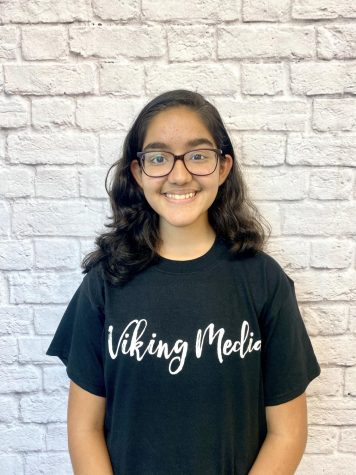 Kahani Malhotra, Managing Editor



Kahani Malhotra is a junior who has an avid interest in speaking, writing, and reporting, and this is her third year as an editor on The Viking Press....