Coping During this Pandemic: The New Normal
With the number of confirmed coronavirus cases increasing daily nationwide, Americans have learned – and still are learning – how to cope and adapt to this deadly pandemic – changing their lifestyles and day-to-day activities to practice and implement safety measures to protect themselves and their loved ones. 
According to statistics from the Harris County Public Health and Houston Health Department, as of May 7, 2020, there have been 7,377 confirmed cases in the Harris/ Houston area, with over 35% of people recovered  (2,779 cases) and a death rate of nearly 2% (154 cases). 
To do their parts, Houstonians have been staying at home, heeding to government regulations and practicing social distancing. 
"My family and I have been practicing more on home cooked meals lately in order to limit ourselves from going out a lot," said senior Vincent Ho. "[Also], most of the time, physical activities are situated at home rather than outside to further practice social-distancing."
Ho's family isn't alone in wanting to stay away from crowded locations and minimize any possible interactions.  
"We've been cutting down [on] the amount of times we've been going to the store, as we make each visit count," said freshman Divya Khatri. "If we need something for the future, we write it down and get everything at once later to minimize the amount of times we have to go out."
Because of the importance of errands, such as the grocery store trips that Khatri mentions, Houstonians have been modifying their daily practices to incorporate safety measures to protect themselves. 
"We always bring a box of gloves or hand sanitizer in the car whenever we have to go to the supermarket or other essential errands that are necessary," said Ho.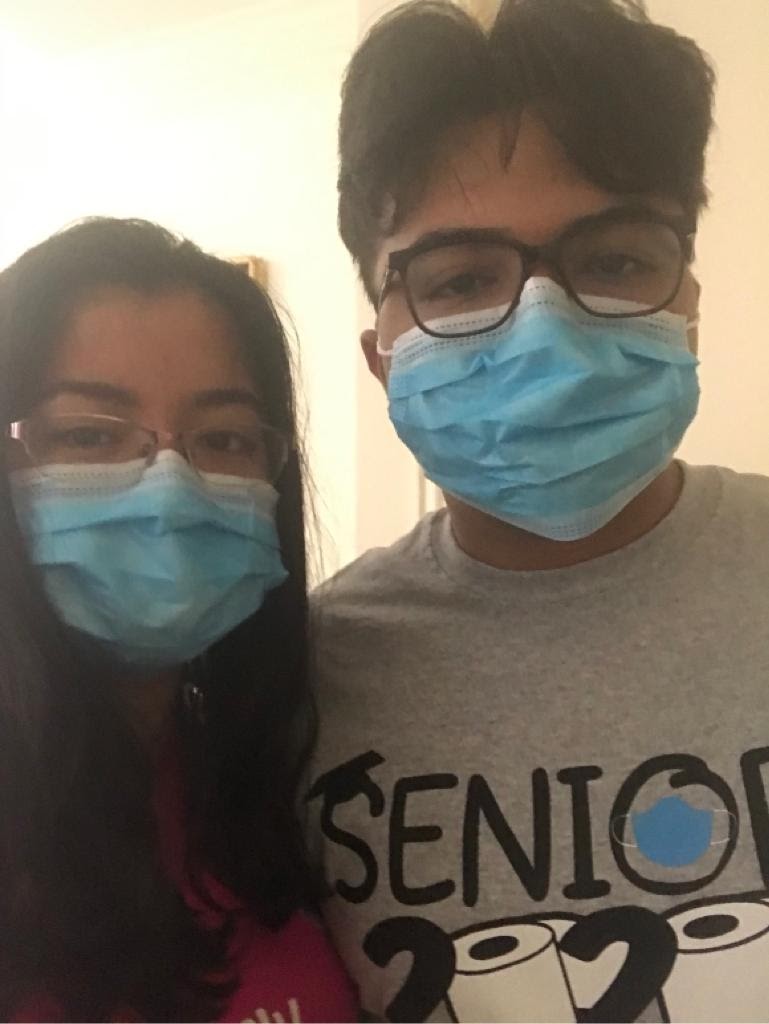 With the Harris County Judge Lina Hidalgo's order requiring people to wear masks effective since Monday, April 27, 2020, face masks are also a popular garment worn during these difficult times – even if it's for a simple walk or bike ride around the neighborhood. 
"[My brother] Divyesh and I have worn masks and gloves," said Khatri. "We went biking to pick up donations from throughout the neighborhood, which was donated to some of the first responders." 
Despite the stay-home order in place and precautionary measures that families are taking, people are doing whatever they can to get physical activity in their 'new' daily routines. 
 "We've also just been biking in general so that we get fresh air, but we go really early or late so we don't encounter many people, and if we do, we always go to the other side of the road," said Khatri. 
Leave a Comment
About the Contributor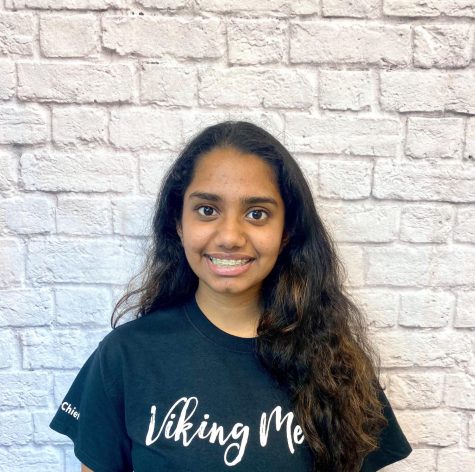 Puneetha Goli, Editor-in-chief
Puneetha Goli is a senior, and this is her third year on The Viking Press. In addition to writing, Puneetha competes on the school's MUN and tennis team....