The Benefits of Covid-19: Part 1
With the onset and rapid spread of the novel coronavirus over the past few months, citizens globally have had to completely uproot themselves from their regular lives. With Covid-19 cases exponentially increasing for several weeks, as of Monday, May 11, 2020, coronavirus cases have surpassed 4.2 million, with deaths over 284,000.
With these morbid statistics taking over our news feeds and permeating our conversations, it is important to step back and focus on some positive outcomes that have arisen amongst darker consequences. 
First, mental health has become a priority in the workplace.
As many are now self-isolating, and in turn, working from home, the mental health of workers has become a primary consideration in workplaces across the globe. This upending of life for millions has created a driving voice amongst employees globally for an increased focus on mental health care, and companies have been listening. In fact, firms such as Starbucks and PwC have already updated their benefits in response to the virus, and many more are in the process of doing so.
Second, many celebrities and professional athletes have used their resources to make a positive impact.
Despite in the entertainment industry musicians having to postpone their concerts and tours, awards shows and festivals being put on hold, and movie and television sets shutting down production, celebrities are offering anything they can.
Celebrities and professional athletes are donating resources to those vulnerable to the pandemic. In the past few months alone, Rihanna donated $5 million to assist coronavirus relief organizations, Cardi B pledged to donate $1,000 dollars every hour to those infected by the virus, Billie Ray Cyrus donated 20,000 medical masks to Native communities vulnerable to COVID, and so many more celebrities used their resources to contribute what they can.
In addition to donating, some celebrities are using their talents to help out during this pandemic. John Krasinski created and is hosting "Some Good News", a weekly web series dedicated entirely to spreading good things happening in the world amidst this virus. Many are also hosting live streams and virtual events to spread a little joy during this pandemic.
Finally, citizens globally have stepped up to improve the situations in their communities.
In these dire times, people and organizations alike have contributed to spreading positivity and resources amidst this pandemic. Global citizens have played a large role in supporting their communities and the globe amidst this crisis. Whether this be creating homemade masks, distributing meals, or running errands for those who need to stay indoors, people around the world are working together to uplift their communities and become more interconnected. 
Although it is near to impossible to avoid morbid statistics concerning the novel coronavirus, it is crucial to remember the benefits in this situation. Through analyzing the positives that have arisen amongst this crisis, we can plan to further uplift our communities once this pandemic is over. This will ensure we not only survive these tough times but grow from them.
Leave a Comment
About the Contributor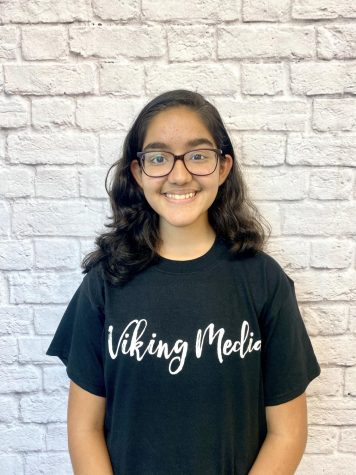 Kahani Malhotra, Managing Editor



Kahani Malhotra is a junior who has an avid interest in speaking, writing, and reporting, and this is her third year as an editor on The Viking Press....