LAX to the MAX!
The Village School's Girls Varsity Lacrosse team has experienced major changes this year. They have new coaches and the biggest team that they have ever had! Most of the team is new, but they are working extra hard this season in order to learn and work on mastering the game. All of the veteran players are working on perfecting their skills and are working even harder to help the new girls catch up. 
"I think this season's going to go pretty well," said junior Valeria Ramirez, "I really like the team this year, [and] I think the coaches are improving everybody's skills."
Another thing that is new, aside from the players, are the coaches. Coach Kevon Bagot, more commonly known as Coach KB, and Coach Victoria Thomas are the two new coaches who are putting their time and hard work into making this team the best it can be, and they were rewarded when the girls won their first game against Stratford. 
"I think that, from the beginning of the season to now, being three games in, we've seen the girls get so much closer, [and] we've seen you guys work together," said Coach Thomas. "And it's really cool to get to see that [and] in my opinion, girls have a hard time getting along sometimes, and you've got all these different girls; you got 25 [girls] that communicate and talk and accomplish things no matter how different they are."
The team has worked together wonderfully, whether it is cheering on their teammates through practice or before and during a game. They bring each other up and work their hardest to push through things to get better, and their hard work has paid off, seen through their first win.
Leave a Comment
About the Contributor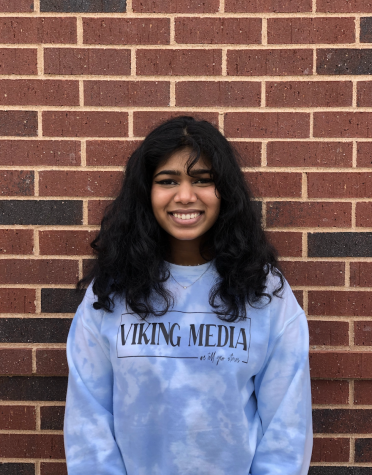 Jyotsna Balamurugan, Club Manager
Jyotsna Balamurugan is a junior serving her second year as a staff writer and club manager. She currently plays on the Varsity Lacrosse team and is now...