Hungry Howie Becomes a Hero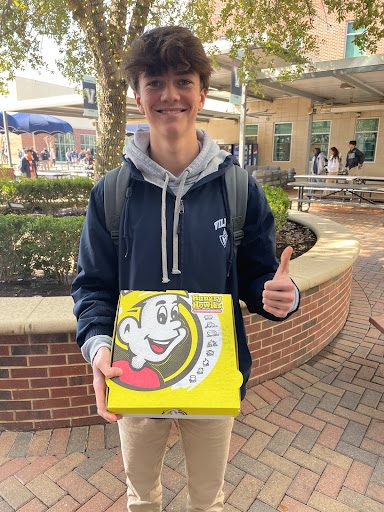 The campus store is one of the most visited places in the school. One of its biggest attractions is the lunch option from outside food chains offered every day. Chick-fil-A nuggets on Mondays, fried rice on Tuesdays, Cane's on Wednesdays, and Chick-fil-A sandwiches on Thursdays. Fridays used to have Marco's pizza which was loved by students. But recently, Marco's pizza changed to a new pizza chain: Hungry Howie's! 
At first, this change was questioned by the students. "I was disappointed in the school and I was wondering what caused them to make this change. Hungry Howies? I have never even heard of that," said senior Raqib Fagbayi. "That sounds like a random restaurant in Detroit! What did Marcos do to deserve this?" 
Like all sudden changes, it took a while for the school to adjust to the new pizza. Fridays were a little darker until the students realized that the campus store had discovered an undercover gem; Hungry Howies was delicious!
After students gave it a chance, praise followed. "All I can say is 'wow!' After giving Hungry Howies a chance, my life changed. Honestly, the pizza is great! The right amount of cheese, and the crust is a step above Marco's pizza. It's baked to perfection," said senior Raqib Fagbayi. "I look forward to Fridays more than ever because of Hungry Howie's pizza!" 
Raqib is a known pizza enthusiast so I knew his opinion was valid. But I was eager to get different views from a different profile of student, which led me to Meghna Prabhakaran. "It's better than Marcos! That thing was stale," said senior, Meghna. "Hungry Howie's has fresher cheese!" 
I had all I needed. The transfer from Marco's to Hungry Howies is one of the best decisions in  campus store history!
Leave a Comment
About the Contributor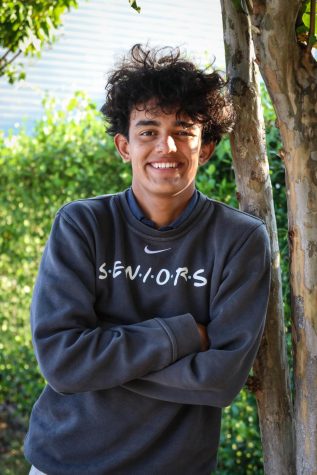 Sebastian Lozano, Staff Writer
Sebastian Lozano is an innovative, sharp, and passionate writer in the Viking Press. Inspired by his journalist uncle in Colombia, Lozano plans to leave...