Fibonacci Day Festivity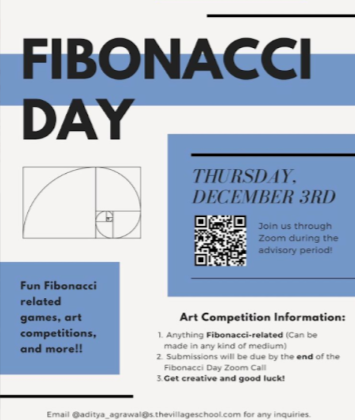 On Thursday, December 3, 2020, The Village High School Math Honor Society (or Mu Alpha Theta club) organized various virtual student activities for Fibonacci Day. The event celebrations took place during advisory, and the club organized creative activities such as a Fibbi game, a Fibonacci sequence reciting contest, and an art contest to celebrate. Approximately 90 students participated, an astounding level of participation. 
"It was super well organized, and I decided to participate in the art activity, although I heard the Fibonacci Counting was super fun," said sophomore Caroline Hsu, a member of the Fibonacci Art Committee. " [It] brought us all together in a hard time and allowed us to talk to brand new people."
The art contest ended up being one of the most popular activities, attracting multiple students who wanted to draw, have fun, and simply de-stress before their last class of the day. The Fibonacci Day celebrations were ultimately a memorable 30 minutes during advisory, amplifying connectivity within the avid math community at The Village School. 
Leave a Comment
About the Contributor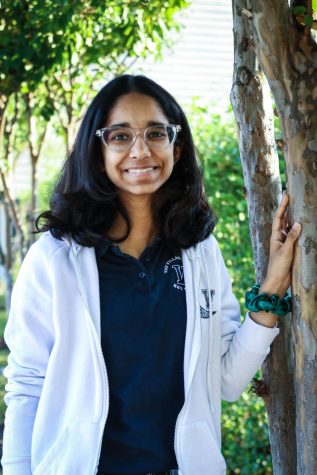 Aditi Ramesh Iyer, Assistant Editor-in-Chief
Aditi Iyer is a senior, and this is her fourth year as an editor for The Viking Press. In addition to journalism, Aditi is an acclaimed competitor on the...