Success at the University of Houston's Cougar Classic Speech & Debate Tournament
On Friday, January 11th and Saturday, January 12th, five students at the Village School competed in the 5th Annual Cougar Classic Speech & Debate Tournament at the University of Houston. The tournament was a National Circuit tournament, welcoming dozens of schools and hundreds of students and judges from across the region and country.
Despite the high level of competitiveness, our Village Vikings saw huge successes. Juniors Aryan Parikh and Aditya Ramesh-Iyer broke to elimination rounds in their debate event of Lincoln-Douglas, each with records of 4-1.
Moreover, Iyer broke to semifinals of the whole tournament and took home a Tournament of Champions (TOC) bid, making it the first time ever in Village history. The Tournament of Champions is considered one of the most competitive and prestigious high school debate tournaments. Iyer needs one more TOC bid to be able to attend the tournament.
"For me, personally, it was a really enjoyable tournament," Parikh said. "I was out of national circuit debate for a while now, and so it was very refreshing to go back in. Being in that environment retold me how much I liked it and how much I wanted to continue being a part of it."
Leave a Comment
About the Writer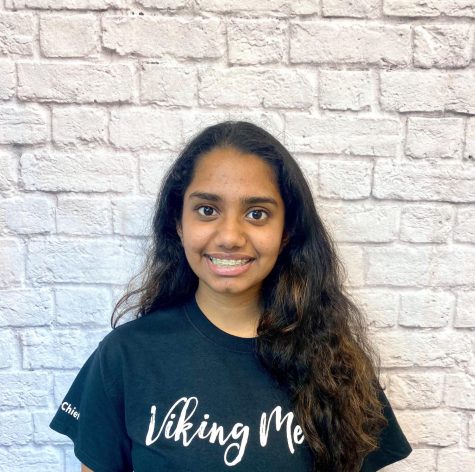 Puneetha Goli, Editor-in-chief
Puneetha Goli is a senior, and this is her third year on The Viking Press. In addition to writing, Puneetha competes on the school's MUN and tennis team....