Varsity Girls Basketball District Champions
On Tuesday, February 15, 2022, the Varsity Girl's Basketball team had a massive win against St. Agnes, securing their spot as the district champions. The game ended with a score of 44 to 37, a comfortable seven-point win for the Girl's basketball team. With this win, the team will be advancing to the state playoffs to fight for the title of state champions. The team currently has an impressive record of 24-8 and hopes to go undefeated in the upcoming state playoffs. The team is currently on a 7 game win streak and will need to consecutively win the next 5 games to 
become state champions.
"The game had an amazing turnout and the crowd was electric," said junior Zeeshan Mallick. "The girls played extremely well and dominated the game. It was obvious that they were going to win from the tip-off itself. The entire game, the team just dominated St. Agnes, and they had no choice. I had lots of fun watching the game with all my friends on the Varsity Boy's basketball team." 
Junior, Zeeshan Mallick, is a member of the Boy's Varsity Basketball team and has witnessed the Girl's team improving over the course of the season as they practice beside each other. It is amazing to see the Viking community coming together. As the season comes to a close with the district game, the Village community will now switch their eyes over to state rankings as the Village athletics programs compete for State. 
Leave a Comment
About the Contributor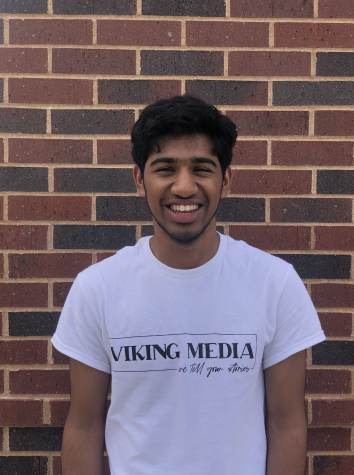 Shiva Venugopal, Staff Writer



Shiva Venugopal is a junior who is passionate in the fields of business and literature. His interests include sports, more specifically basketball...