Grey's Anatomy Season 18: A Nostalgic Yet Underperforming Start
The clock struck 8 p.m, fans gathered their friends, spread out their blankets, and raced for their snacks, as the long-awaited 18th season of Shonda Rhimes' 16-year running medical drama "Grey's Anatomy" exploded onto television screens. 
On Thursday, September 30, 2021, loyal fans that have been following Grey's for over a decade eagerly pounced onto their streaming platforms to watch "Grey's Anatomy" tie up its loose cliffhangers from the season 17 finale and welcome a familiar, iconic character back to their screens: Dr. Addison Montgomery. After an arguably stale and disappointing season 17, Kate Walsh's return to the Grey's universe has made viewers hold out a renewed hope for this new chapter of the show, crossing their fingers for new horizons. 
However, the season 18 premiere was unbelievably disappointing. While "Here Comes The Sun" was not a bad episode, it did not feel like anything remotely close to a "Grey's Anatomy" premiere. Shonda Rhimes and the show-writers are known to create humorous, thrilling, and heartfelt season premieres that contain multiple character arcs which converge to a common theme. The show is known to make fans ball their eyes out, smile at the plot's wholesome nature, and get chills down to their bones all at once. But this season's premiere made viewers feel nothing. The show used to consist of the messy, fresh, hilarious, and heartfelt dynamic between residents at Grey Sloan Memorial. However, the portrayal of such friendships and relationships no longer occurs on the show. Missing the presence of Dr. Alex Karev, Jackson Avery, Cristina Yang, and April Kepner, "Grey's Anatomy" has evidently lost its magic, and season 18 should most definitely be the last season for the show. 
The premiere promos hyped up the return of a character from Meredith Grey's past, which made fans uncontrollably ecstatic as they thought it was either Dr. Megan Hunt or Dr. Addison Shepherd. However, the returning character turned out to be a transplant patient that most fans did not even remember appearing on the show as a patient. 
However, there were a few glimmers of hope in the first few episodes of the new season that have set up some intriguing storylines. For instance, "Grey's Anatomy" has started to hint at the fact that doctors Owen Hunt and Teddy Altman may have a transgender or non-binary son. The few scenes that showcase this concept portray them as extremely loving, supportive parents that prioritize their child's happiness above all. Although present in very few scenes, this kind of representation is refreshing for many viewers. 
However, the biggest swing of hope for the new season was the return of world-class neonatal surgeon, Dr. Addison Mongomery. While Kate Walsh initially appeared as a character who was the so-called antagonist of Derek and Meredith's relationship in season 1 of "Grey's Anatomy", she grew to be one of the show's most iconic, beloved, and girl boss characters. 
Specifically, one scene that had fans crying and smiling and all-around quaking was an extremely heartfelt, honest scene in an elevator between Meredith and Addison. We see Addison break down regarding the loss of her dear friend and ex-husband Derek Shepherd upon returning to Seattle after many years. Through emotional and simple dialogue, along with Kate Walsh's stunning delivery, the scene was absolute magic. It was a testament to how far the characters have come as surgeons, as people, and as friends. If there was ever a reason to drag "Grey's Anatomy" on for 18 seasons, that scene was it. 
Overall, I would rate the first four episodes of season 18 a 6/10. Though the show left us with a somewhat bland season 17 finale and uneventful premiere, "Grey's Anatomy" has certainly set the groundwork for some interesting plot lines in the future. 
Leave a Comment
About the Writer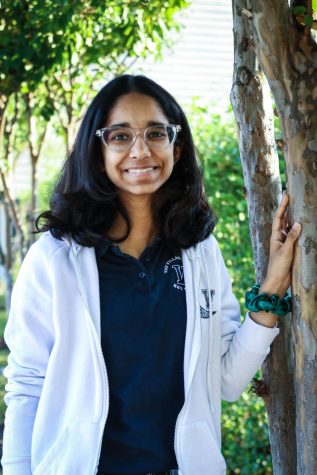 Aditi Iyer, Assistant Editor-in-Chief
Aditi Iyer is a senior, and this is her fourth year as an editor for The Viking Press. In addition to journalism, Aditi is an acclaimed competitor on the...