How the Winter Storm affected Texas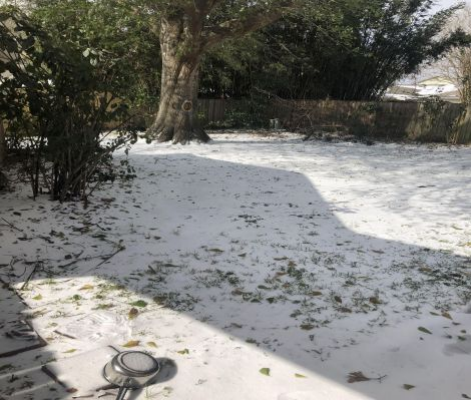 Two weeks ago, Texas was hit by a huge winter storm. In the beginning, it was beautiful, something to remember and a sight to behold. It was a time where we could all go out and play in the winter wonderland. After the initial wonder by many citizens at the beauty of the storm, it was utter chaos. The loss of power and water caused many people to go into a panic state, and most could not take showers, drink water, or use their devices. And this massive problem did not just impact people – it heavily impacted businesses and schools. With the hit of this storm, some good news and some bad news has arisen.
This is a huge problem, not just for The Village school, but for other schools that are in Houston. The storm heavily affected students who were being taught through zoom. Many educational institutions were shut down for several days, some even weeks, with no power. For students and staff members attending virtual school or working virtually, there needed to be electricity at the school and at home to continue education efficiently for all. In addition, electricity was not just affected, accessing water was difficult for a lot of people. Now, water is just as important as power – it is what keeps us going and it is a significant component for every living thing on earth. Water is scientifically proven by the U.S. National Academies of Sciences, Engineering, and Medicine to be necessary. They determined that males should drink about 15.5 cups (3.7 liters) of fluids a day, and females should drink about 11.5 cups (2.7 liters) of fluids a day. But with the storm heavily impacting and limiting Texan's access to water, this was simply not possible, as the liquid had to be rationed and saved.
"I lost time in my classroom with my students," said World History teacher Natalie Goodwin. "This has been a hard year for everyone and the storm threw off the small routines we have that feel normal. I also was very worried about my students and how this impacted their wellbeing and overall safety." 
With the storm can also cause some anxiety of what comes after. With the effects of the storm people losing power and water. On many occasions, driving on the road was very dangerous. For instance, there were 9 deadly car crashes across Dallas and Fort Worth, as well as a133-car pileup on Interstate 35 West in Fort Worth. The crash was so significant and catastrophic that it resulted in the death of 6 people, said Fort Worth Police Chief Neil Noakes. The pileup was reported around 6 a.m. CT and spanned roughly a mile. This incident was caused with their being ice stock on the concrete highway.