Becoming closer to family during a global pandemic
Being in a lockdown state can be very overwhelming. Each of my family members has extremely fast-paced lives with my sister and I in boarding school and my parents an ocean away. The pandemic caused the borders to close where my parents are currently living, allowing for them to stay in Houston. During the slow and long days of not being able to leave the house, many students at The Village School enjoy binge-watching the latest Netflix release with a bag of chips right by their side. Despite the temptation of disappearing to my room to do the same, my family and I were able to rekindle our relationship through being together again. Here are a few ways that we were able to utilize the most of our family time during quarantine!
1. Have a family movie night!
 Dedicate one evening during the week to pop some popcorn, get out the blankets, and watch a movie together. This is a great way to help better connect with your family members. Not only do you get to enjoy a movie, but it gives a chance for everyone to share their thoughts and opinions about the film. 
2. Bring on the board games!
A family favourite in my house is the never-ending game of monopoly. Board games are a great way to get to know your family's personalities. Maybe someone enjoys arguing over their property value while another likes to sit back and silently plan their next few moves!
3. Take a road trip!
There is no better way to bond with your family than spending hours on the road. My family and I decided to take off for the week and endure the long nine-hour car ride up to Arkansas and part of Missouri. A game you can play on the road is seeing if you can spot all of the 50 states' licenses plates! However, before you decide to brave the journey, be sure to create a playlist of your family's favourite tunes. Driving for long hours can be exhausting, but having some songs everyone can sing along to in the car definitely helps!
The more time you are able to spend together as a family will help you all not only argue less, but understand each other more. These are a few great ways that helped my family and I grow closer over this global pandemic. Making quality memories together is something that you will cherish for a lifetime!
Leave a Comment
About the Contributor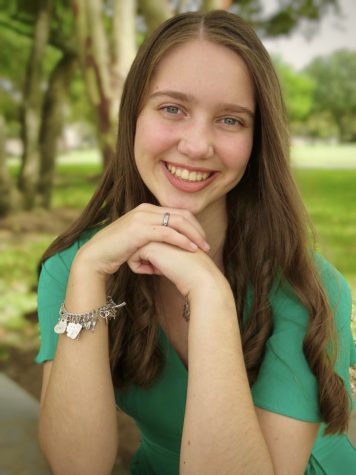 Jillian Marty, Staff Writer
Jillian Marty is a current senior and has attended The Village School for three years. She is a residential life student who loves to swim, travel, sing,...