A Judy Blume classic gets adapted into a movie!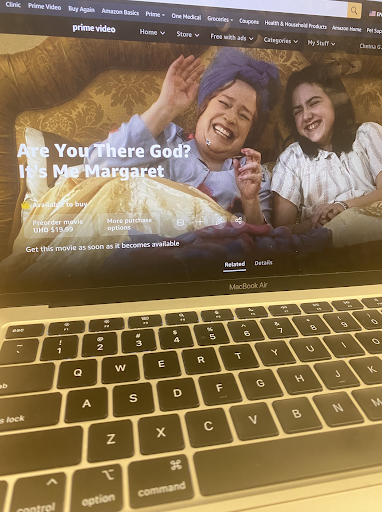 On April 28th, the classic Judy Blume novel "Are You There God? It's Me, Margaret" originally published in 1970, was adapted into a movie and was released into theaters. The movie is a comical coming of age film that had themes of religion embedded into it, just like the book. One thing that drives me, and many others away from movie adaptations, is the fact that the film is almost always completely different from the book. This was not the case with "Are You There God? It's Me, Margaret ' – the feature follows the same events, timeline and plot as the novel along with some added details, one being a cameo from the best selling author herself, Judy Blume.
Famous for her roles in "Mean Girls" and "The Notebook," Rachel McAdams starred in this motion picture as Barbera Simon, Margaret's mother. Although the main character is, of course, Margaret Simon, the mother brings a certain level of seriousness and deeper meaning to the movie. We watch as she handles religious disagreement with her parents while also trying to balance an open and transparent relationship between bi-religion and her daughter. 
Looking at the movie plot itself, Margaret is an 11 year old girl who just moved from New York to New Jersey, with a Jewish dad and a Christian mom. As she starts her new school and has to do a year-long project about religion, she learns more about her family's religious controversy and tries to explore both Judaism and Christianity by herself, with her family members and friends. The movie also follows her mom trying to assimilate into a suburbia and stay at home, a life which was quite the opposite to the life she was leading in New York.
This movie perfectly encapsulates what it's like to be a girl in the 6th grade. It captures the relationships between friends changing, the urge to grow up and in general, figuring out who you are and who you want to be. Girls of all ages, all around the world can find themselves relating to Margaret in one way or another, which makes this movie adaptation an even more special one. Overall, I would give this film a 9/10.
Leave a Comment
About the Contributor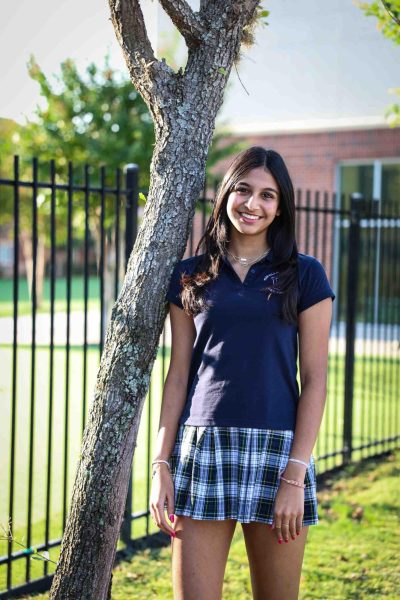 Nina Koshy, Copy Editor
Nina Koshy is currently one of the Copy Editors for The Viking Press. She is a sophomore with a passion for writing, entrepreneurship, and Mock Trial!...