Collegiate Athletes in the House!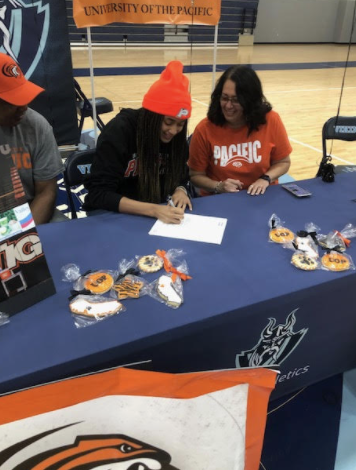 It's finally the second semester, a time where seniors are either rushing to complete their assignments or finally able to relax, free from heavy workloads. It is also time when most seniors will have their minds made up about which college they are choosing to attend in the fall, and where our student-athletes will continue their athletic journeys. College signings are dominating the school's environment lately, and these student-athletes deserve a spotlight for their achievements and years of dedication. Some of the most notable recent signees are Sydney Ward, Anora Lee, Lilie-Rose Gilbert, and Helena Grifith. Starting our signing line on November 15, 2022, we have Sydney Ward, who signed to the University of the Pacific to continue her basketball career. The exciting journey athletes go through to pursue their dreams seems to finally be rewarding after years of hard work; "If you train hard, you'll not only be hard, you'll be hard to beat," said Sydney Ward.
Following Sydney's signing, on February 7, 2022, Anora Lee recently committed to Oberlin College where she will be able to further her dual athletic career in Basketball and Track. In the following month, both Lilie-Rose Gilbert signed to Southwestern University to continue playing lacrosse, while Helena Griffith committed to St. Mary's University where she will continue her athletic career in cheer on March 23. 
Our seniors this year have certainly shown their abilities to the maximum while obtaining multiple offers throughout the year, and showcasing their athletic abilities. We are very proud of our Viking Athletes and wish them nothing but the best in their future careers.  
Leave a Comment
About the Contributor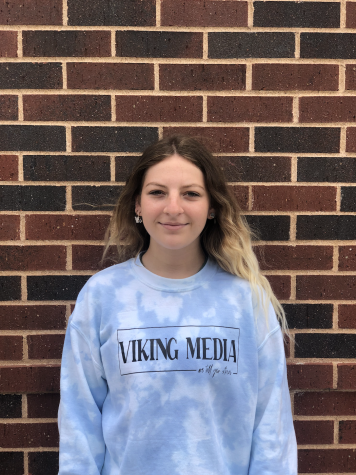 Carlota Walker Abedrop, Staff Writer


Carlota Walker Abedrop is a senior who is driven by her love of nature and sustainability as well as her passion for equity and inclusivity. This is...