Canine Companions: Therapy Dogs as a Senior Treat
The Senior treat tradition continues on strong this semester! Once a month, senior parent volunteers represented by Christel Satter and Cathy Hamada organize a fun treat for the Class of 2022. Typically, the students receive a sweet treat or a nice note, but this month, the seniors got an extra special surprise. On February 11, 2022, the graduating class was gifted with Faithful Paw therapy dogs to relieve some stress before IB Mock exams the following week.
There was a huge turnout of students and lots of happy faces. They interacted with three different labs who showered them with lots of pats and love. Labs are the most popular breed of therapy dogs and possess the best qualities for those seeking out stress relief or therapy – the labs present lay with students, hugged them, and overall lifted the spirits of everyone present!
"The dogs were an amazing way to distract myself for a little while and take a mental break before mocks," said senior Nina Moynet, an attendee of the event. "This was definitely my favorite senior gift!"
The dogs did their jobs well, as countless students left the room happier and more refreshed for the stressful oncoming weeks. This will definitely be a senior treat to remember, and the Village seniors continue to love and appreciate the monthly gifts. 
Leave a Comment
About the Contributor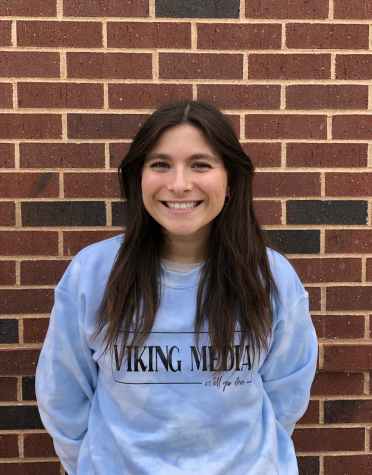 Sage Handin, Staff Writer



Sage Handin is a first-year Viking Press senior with a heavy interest in English, she plans to nurture this passion in university by studying English...