Highlights of Senior Basketball Night!
Throughout the past weeks, many sports ranging from soccer to basketball have celebrated the seniors on their teams before graduation. This was a night where the senior athletes are celebrated for their incredible achievements and all the blood, sweat and tears they have poured into perfecting their skills. On Friday, February 11, 2022, the Girl's and Boy's Basketball teams celebrated their senior night with big smiles and large bouquets of flowers!
"The basketball senior night this year was amazing," said senior Huan Dang, a player on the Boy's Basketball team. "I felt really proud and prideful to be a part of this team. I put lots of effort and time into the sport and I have a big passion for basketball. Being surrounded by my teammates and coach was even better. This season has been a journey. This basketball team has the best team chemistry ever. We fight for each other and have each other's back every practice. Every player has taught me different things. Every player brings a unique joy to the team. Every coach puts their effort into this team. Being able to represent the team was a privilege. I will miss Zhi, Gene, Amani, Ethan, Deji, Zeeshan, Walton, Daniel, Shrey, Evan, Braeden, Steven, Karson, Aaron, Chris Black, Ayan, and the jokes we had."
The sport not only brought them closer as teammates but also changed them as people. 
"I felt blessed to be part of the team," said senior Zhi Zheng, a Village player on the men's basketball team. "Being able to be surrounded by these amazing players and coaches really helped me to not only become a better athlete, but also a better person."
Congratulations to all the Senior athletes and thank you for pouring your hearts out for your sports and enriching the Village teams with your hard work! 
View Comments (1)
About the Contributor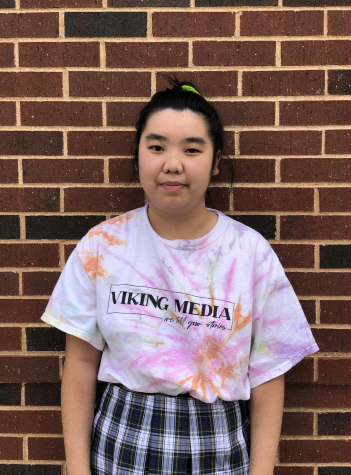 Minh Anh Vu, Staff Writer



Minh Anh Vu is a senior and has a profound interest in the field of writing and marketing. This is her first year as a staff of  The Viking Press....