There's No Issue, Just Betty White
Actress, ally, and friend. These are just a few of the words that adequately describe the glorious, Miss. Betty Marion White. If you have not had the pleasure of encountering some of Betty White's work throughout your life, you are missing out. With more than 120 acting credits, including her iconic television role as Rose Nylund on the 1985 sitcom "The Golden Girls ', Betty Whites' legacy is one not just of phenomenal action but challenges against racist and homophobic behavior. 
The comedy legend and Emmy-Award-winning actress passed away at the age of 99 on December 31st, weeks before her 100th birthday. There are many things one can do with 99 years, but Ms. White broke the record with her accomplishments. In 1954, Betty was the producer and host of her NBC Daily TV Show, "The Betty White Show." In the show, Betty would sing, have live commercial reads, and invite special guests to perform. An unusual guest at the time, Arthur Duncan, an African American tap dancer, caught the public's eye after he had an interaction with Betty on her show, when Betty pulled him to the side and asked about his future plans. Shortly, Mr. Duncan received racist backlash from people in the south for being an African American man on "The Betty White Show." When Ms. White was asked to remove Mr. Duncan from her show, she denied, stating, "I'm sorry but, you know he stays. Live with it." Truly iconic. Ms. White invited Arthur to the show a total of three times and even interviewed a black child for her children segment on the show. The show was taken off the air that same year, but her impact on daily talk shows started a revolution that created an inclusive community for all. 
Betty's impact, shock and transformed American society. After her show was wrongfully taken off the air, Ms. White proceeded to have her biggest break on television when she was invited to play Rose Nylund on the 1980s sitcom "The Golden Girls." The show aired on NBC for a total of seven years, and Betty even went on to act on the show's spin-off series "The Golden Palace." Additionally, White participated in a show that fought against HIV and AIDS misinformation and stigma around the illness. Since 1981, over 100,000 deaths from AIDS had been reported to the CDC by that year. It was certainly a scary time for a public TV show to talk about these issues, but they did it anyway and were determined to show the public the truth about the stigma around HIV and AIDS. Apart from that, Betty White supported LGTBQ+ rights on national television, by starring among gay and lesbian characters in the show when at the time, the portrayal of Queer people on television was taboo. 
Betty White was a lot of things throughout her life, but she was certainly not silent when it came to human rights. Her life continues to be an inspiration to all, and her legacy lives on through her work and art. Wherever Betty may be, the world thanks her for being the most absolutely golden girl in the world.
Leave a Comment
About the Contributor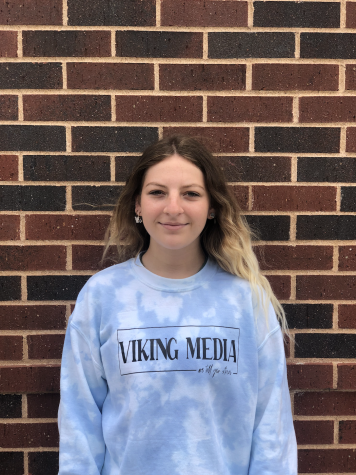 Carlota Walker Abedrop, Staff Writer


Carlota Walker Abedrop is a senior who is driven by her love of nature and sustainability as well as her passion for equity and inclusivity. This is...