Monday Dress Uniforms are Pitiful
Is formal dress on Mondays beneficial to students? This is a question many irritated students at the Village School are currently asking themselves. Commonly viewed as expensive, unnecessary, and impractical, these perceptions of the uselessness of the dress uniform are not only widespread but accurate. Dress uniforms are indeed an unnecessary extra expense for students, as well as a limitation for self-expression. Formal uniforms decrease the opportunity for students to learn how to dress appropriately in a business casual manner by mandating students to wear the same, poorly fabricated uniform every Monday. 
For anyone wondering why students care so deeply about their school's uniform policy, the answer is very simple. 
"At an age where you're in high school, it's important to a certain degree to be able to express yourself," said Mr. Joseph DeMonico, Theater Teacher at The Village School. A school's ability to allow its students to develop as individuals creatively and individually is an attribute that cant be taken lightly. 
"A person's ability to express themselves through clothing is crucial in their development and is a great opportunity to explore a creative outlet", as explained by Michigan State University's Early Childhood Educator, Kevin Zoromski.
As a school, we've made progress by making small changes to our everyday uniforms, like incorporating school store apparel to our daily uniform, and also the opportunity for girls to be able to wear pants and shorts to feel more comfortable during school, but on Mondays, this is not the case. Making the dress uniform mandatory for all students to purchase and wear is antiquated and forced. So why would it be in the students' best interest to modernize this old-school rule? It's simple – the main reason why the school would benefit from changing this protocol is the following. 
Comfortableness. It's no surprise that the school's formal uniform is very uncomfortable in regards to its fit and the fabric. It's been mentioned around campus that the inability to move freely and withstand the Texas heat is a complicated task for all students attending The Village School.
Additionally, mandatory purchases of a secondary $100+ uniform which will only be worn once a week seem like an attempt to bring the school and its students back in time to an era where the suppression of self-expression and creativity is rampant, instead of progressing as a school to a mental state where all students and school staff feel comfortable and free to be themselves. It's important for us as a community to hear each other in times of change, "It's nice to see students dressed when they look great and feel great," said Mr. DeMonico in response to discussing healthy alternatives for formal Mondays. 
Adequate preparation for the business world. As students, we understand the importance of knowing how to properly dress for different occasions and the consequences of not respecting dress code protocols. As often reminded to us by our professors, showing up to a job interview in an informal outfit could result in the loss of the job. Students being forced to all wear the same uniform cuts off the actual learning experience from knowing how to dress because the uniform is already stated by the school, so students wonder how they are supposed to learn how to dress appropriately if they are not the ones deciding what to wear.
To address this issue and reform school uniforms, there should be a day in which students come in wearing their own formal uniform in Village colors to prepare us for the business world. "As a whole, one of the major problems with dress uniforms is people want that one day where they can pick their own uniform that makes them look special and pick something they like that makes them feel unique," said sophomore Enrico Monte, a residential life student at The Village School. 
Letting students choose their own formal dress following a list of rules would benefit the school and its community in unmeasurable ways. The world changes every day, and there's no point for the school to deprive its students to change and excel in society by forcing old-schooled requirements into our weekly routines. What we should be doing is preparing them for a more open world of formality.
Leave a Comment
About the Contributor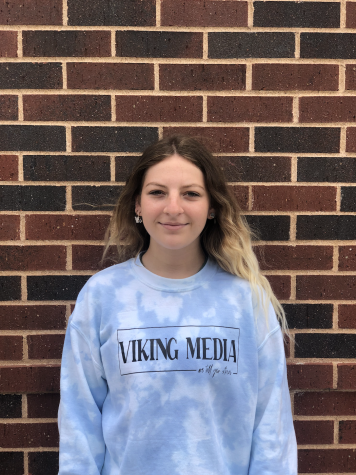 Carlota Walker Abedrop, Staff Writer


Carlota Walker Abedrop is a senior who is driven by her love of nature and sustainability as well as her passion for equity and inclusivity. This is...