Free Menstrual Products: The Product of Social Destigmatization
By 2022, all schools in the state of Washington are making menstrual products available on their campuses at no cost for girls. Joining California, Illinois, New York and New Hampshire, Washington has become one of few states in the U.S. to take part in the change. Provided in female, gender-neutral, and male restrooms, Washington has taken a step towards the destigmatization of menstrual cycles, when will other states step up?
According to BRAWS (Bringing Resources to Aid Women's Shelters), around 50% of menstruating females have missed a day of work or school, had to make makeshift menstrual supplies, or reported embarrassment when on their periods. Anyone that experiences periods understands the unpredictability, discomfort, and embarrassment they can bring. Period shaming is a common practice within a misogynistic society. With the fear of not being prepared and possibly leaking, going to school during periods can cause stress and inadequate academic performance. 
It is imperative for women in lower-income households to have access to menstrual products. The gap of menstrual equality remains prevalent, as people do not have access to products they need to stay hygienic, healthy, and comfortable. Economic status should not make a natural body process an embarrassment for women. Underprivileged women are likely to be discouraged from attending school during the days they menstruate for something that they can not help.
There are a select number of teachers and school nurses that understand the need to provide such products to their students. However, most of the time this comes out of their own pockets, which should not be the case. .
Menstrual products are a basic necessity, and without it, students' dignity and mental health are compromised. Periods are not a process individuals can control, and the alienation of it can be socially damaging. In female and gender-neutral restrooms, by providing these products, schools can make four days of discomfort as convenient as possible for girls on campus.
Leave a Comment
About the Contributor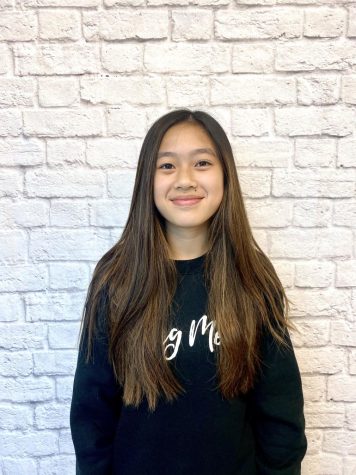 Zoe Nguyen, Editor-in-Chief



Zoe Nguyen is a senior, and the Editor-in-Chief of The Viking Press with an ardent passion for finance, calligraphy, and creative writing. Being...