School Bathrooms Stocked With Free Menstrual Products!
On Thursday, April 1, 2021, The Village High School Student Government took the groundbreaking initiative of supplying girls' restrooms with menstrual products. Buckets filled with around 16 pads and 45 tampons were placed inside every female restroom of the main building, Champion's Hall, and  the VAC. 
"It makes me proud to be a female at our school since this change feels like the school is not only physically but also mentally supporting us," said junior Ella Xu, a female on-campus student. "In middle school, although rarely, we were provided menstrual products for free in the restrooms. So this equalizes the difference and even improves on it, in fact." 
This approach and action has been truly special and valuable to the female student body. Over the past few years, the middle school provided an extremely limited stock of menstrual products, oftentimes only accessible in one restroom of the entire building. After graduating to the high school campus, girls were expected to be responsible for their own menstrual sanitary products. However, this new initiative has brought forth an era of comfort and ease for girls at VHS, making their four days of discomfort as convenient as possible on campus.  
Leave a Comment
About the Contributor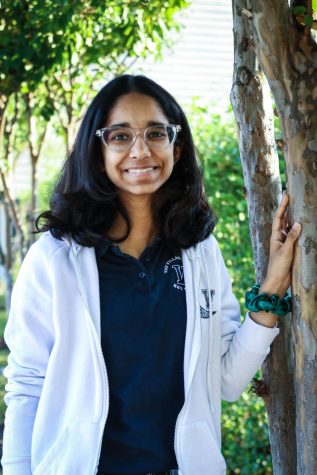 Aditi Ramesh Iyer, Assistant Editor-in-Chief
Aditi Iyer is a senior, and this is her fourth year as an editor for The Viking Press. In addition to journalism, Aditi is an acclaimed competitor on the...