To All The Boys: Always and Forever… a trope-filled, but sweet, movie
Having been over a year since the beginning of quarantine, entertainment has been a must in these dull periods of time. Streaming service use has skyrocketed this past year. Media Nations 2020 suggests that online streaming surged 71% as of the year prior. Thus, the third installment of the feel-good film series "To All The Boys I Loved Before", released on Friday, February 12, 2021, was a very welcome new watch! 
In the first movie, "To All The Boys I've Loved Before", passionate high school student Lara Jean Covey (Lana Candor) has her old, secret love letters sent to all her past crushes. One of these crushes, Peter Kavinsky (Noah Centineo), then plans to have a fake relationship with Lara Jean to make his ex-girlfriend jealous. This eventually leads to the two having a real relationship. In the second film, "To All The Boys: P.S. I Still Love You", Lara Jean explores the turbulent waters of delving into previous crushes and old feelings that existed before her relationship with Peter, before ultimately staying with him. The third release, "To All The Boys: Always and Forever", sees Lara Jean attempting to hold her relationship together in her senior year of high school. 
When Lara Jean is not accepted into Stanford, her dream school, after her boyfriend does get in on a lacrosse scholarship, she begins to fall in love with a school on a completely separate coast – New York University (NYU). It seems like the plans the two had to attend the same school and live their lives together will fall apart. From this, an array of romantic troubles arises, driving the plot of this film.
Ultimately, this entire series has been kept afloat by the playful "will they or won't they" tug-of-war between Lara Jean and Peter, ever since he received her love letter. While in the first and second movies, this was a sweet and fairly harmless plot device, the third film's use of this dynamic felt fairly stale and overused. However, the affectionate spark between Candor and Centineo was maintained through the end of the movie. Lara Jean still struggles with telling Peter how she truly feels, which allows their relationship to still feel genuine without becoming too serious or silly.
Some visual changes to this film allowed it to have a slightly different feel than the previous two movies. Director Michael Fimognari defaulted to telling Lara Jean's story in more structured chapters, with a title card clearly introducing each one, versus the second film, where banners on the walls more indirectly showcased the passage of time within the movie. Alongside this change, we also see some eye-catching moments being woven into the cinematography, for instance when the cupcake store in Seoul was made to look like a hand-drawn setting. 
A major theme within the film was Lara Jean's internal struggle between choosing her boyfriend and choosing her dream college. After a trip to New York City, Lara Jean falls in love with how NYU is so integrated with the city and its culture. While the whole point of this scene and subsequent ones, where Lara Jean goes to a swanky college party and experiences what college life would be like in NYC, are to show her consideration for a school far from her friends, family, and boyfriend, it ends up feeling like an ad for the city and NYU itself. 
Overall, this film, and the entire To All The Boys series, is a sweet rom-com with endearing characters and messages. The inclusion of Lara Jean's internal turmoils with a deceased parent and balance of cultural identities is a very wholesome one throughout the series, as it grounds the plot amongst the twists and turns of her rocky love life. In the end, I give this film a 7.5/10, because although it may seem too trope-filled at times, it reminds us that love, family, and connections will prevail, "always and forever".
Leave a Comment
About the Contributor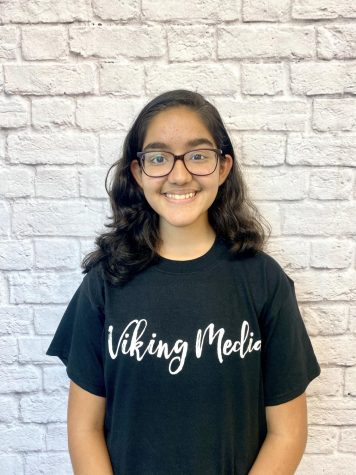 Kahani Malhotra, Managing Editor



Kahani Malhotra is a junior who has an avid interest in speaking, writing, and reporting, and this is her third year as an editor on The Viking Press....