Winter Storm Setback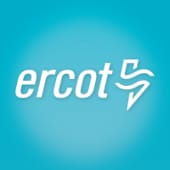 During the recent winter storm in February, millions of Texans suffered. Many people experienced shortages of water that proved to be crippling for their households. The power company ERCOT (Electric Reliability Council of Texas) was blamed for how poorly they handled the situation, costing dozens of deaths and millions without power. On Wednesday, March 3, 2021, ERCOT's CEO Bill Magness was fired, officially without a cause but most likely due to winter storm liabilities. So what caused this? How could one of the largest states in the U.S. with proper resources turn into a third-world country overnight?
"I think there's potentially two factors going on here that are important to keep in mind," said Samantha Montano, a disaster management expert. "The first is just the unfamiliarity of cold weather in Texas. When you tell people in Houston that there's a hurricane coming, people know what that means. They have experience with that, there's a depth of understanding both among the public and among officials and various agencies."
Some of us may not have heard of ERCOT's until the winter storm. The company, however, controls 90% of Texas' power, including major cities like Houston, Dallas, San Antonio and Austin. The other 10% of the state are covered by two national grids, which are run by the federal government. Those grids cover the west coast and the east coast of the U.S. This is why El Paso was able to survive the storm, because they are not covered by ERCOT.
"I've lived in Houston my whole life," said freshmen Ayan Mukherjee, a student quarantined during the storm. "it's never been as bad as it was a few weeks ago." 
If a storm is ever to occur again in Texas, people can only hope that this situation is not repeated. Even though Houston predicted this winter storm days before it happened, citizens were still unprepared. Granted, the last time a storm like this occurred was nearly a century ago, there is still no excuse for essential companies to be underprepared. When a corporation is accountable for so many people, there is no room for error. ERCOT should be held responsible for what happened.