Residential Life – Pandemic Style
When Covid-19 began making its appearance to the world, The Village Residential Life program made quite a few changes to ensure the safety of those that call the school home. As of March 10th, 2021, approximately 50 students are living in the dorm with zero Covid-19 cases since the pandemic has begun. The staff has gone to great lengths to ensure the safety of the residential life students. "The dorm parents really do their best to take care of us while also making sure that protocols are followed," said junior Hyowon Jin. "We have to be careful, though, because [as] so many of us live together, it would be easy for the virus to spread."
Due to so many students living together in the dorm, different protocols have been set in place to help limit contact between students and staff. Anyone who enters the common area must wear a mask or face shield and remain socially distanced from others. Visitors are also not allowed inside the building, including day students, to keep the dorm in more of a bubble. Residential suites are now limited to two to three students as opposed to the room being able to house up to eight students. All of these safety protocols are designed to limit contact between students in case someone may test positive.
In previous years, students were able to leave the dorm with friends and other guardians for the day or weekends. Now, all student leaves must be approved by the Residential Life Director, Randy Noll, to ensure safety. "It is definitely a lot harder to leave campus this year since we can only sign out with a guardian," said freshman Sloane Hollingsworth. "I signed out for the weekend before the snowstorm hit Houston and ended up having to stay the whole week because the roads were iced over. When I came back, the dorm parents made me take a rapid Covid test to make sure I was negative."
 Although leaving campus is limited, weekend activities and target runs are still taking place. Dorm parents do their best to come up with fun and safe activities for students to take part in. A few examples of off-campus activities have included Top Golf, rented movie theatre rooms, and Katy Asian Town. "We have been able to go on different dorm trips, but I am still nervous about the virus," said Jin. "The dorm parents always carry hand sanitizer and we have to take a shower once we return to the dorm."
The pandemic has forced the Residential Life program to make quite a few changes for students, but that has not stopped students from enjoying their year. "There are not as many people to hang out with compared to the previous years, but that has been a good experience for me," said Hollingsworth. "We have become our own mini family and I'm glad to have been able to meet so many new people." The pandemic has also allowed students to take a step back and reflect more on themselves. "Even though it sucks right now because I can't hang out with as many people, this year has allowed me to focus more on my academics and sports," said junior Zhi Zheng. The dorm has continued to thrive despite Covid-19 and will continue to keep students safe at their home away from home.
Leave a Comment
About the Contributor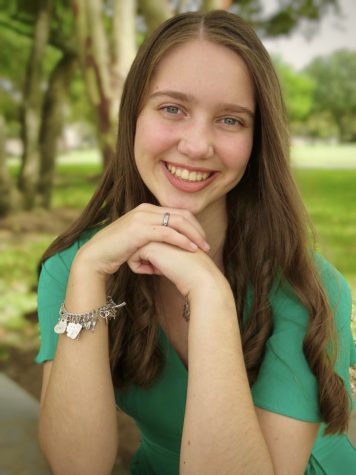 Jillian Marty, Staff Writer
Jillian Marty is a current senior and has attended The Village School for three years. She is a residential life student who loves to swim, travel, sing,...