The importance of Vaccination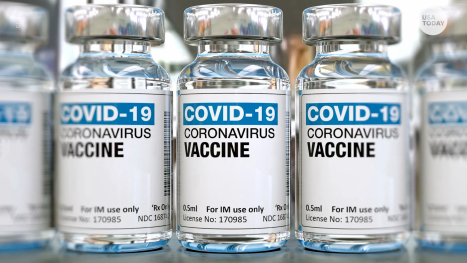 Experts say symptoms of the COVID-19 vaccine range from tiredness to soreness. Getty 
Now that the COVID-19 vaccine is available, it is crucial that we continue social distancing and getting vaccinated as soon as possible. This is definitely easier said than done, but I am going to give some reasons as to why it is so important for us all to get vaccinated. 
In 2020, we lost family and friends because of this debilitating virus, and yet, many people still do not take this pandemic seriously, and do not take the necessary precautions to keep themselves, and those around them, safe. Because of this, people are increasing the spread of COVID, and are making it harder for the government to control and contain this virus. 
A vaccine is a substance used to stimulate the production of antibodies and provide immunity against one (or several) diseases. 
The world's first vaccine was created by country doctor Edward Jenner in Berkeley, England in 1796,  and it was a success. More and more vaccinations were administered around the world to stop dangerous viruses that could cause a huge decrease to the human population, and now, we are in an age where vaccines are a common aspect of everyday life.
Without getting vaccinated, you put yourself and others at a higher risk of catching COVID. The COVID vaccine may keep you from getting seriously ill, even if you do contract COVID-19, and is an additional precaution you should take in tandem with social distancing. 
Getting vaccinated is an important tool to help stop this pandemic. If you get vaccinated, your body will be ready to fight off the virus if you ever catch it. As experts learn more about how COVID-19 vaccinations may help reduce the spread of COVID in our communities, the CDC (Centers for Disease Control and Prevention) will continue to update the recommendations to protect communities. While the CDC makes recommendations for who should be offered the COVID-19 vaccine first, each state has its own plans for vaccine prioritization, distribution, and allocation.
Even though it may be a long wait to get vaccinated, it will be worth it. Vaccinations are a crucial aspect of protecting yourself, your family, your friends and others, while helping restore normalcy to the world.
Leave a Comment