Home Body: Two Synonymous Words
On Tuesday, November 17, 2020, Indian-born Canadian poet, illustrator, and author Rupi Kaur released her third collection of poetry entitled Home Body. Within the first few days after its release, Kaur's novel made its way to the top of the New York Times Bestseller list and has remained #1 for the past eight weeks. After a much anticipated wait, this talented instagram poet and acclaimed writer of Milk and Honey and The Sun and Her Flowers has brought us an intimate collection of raw and honest conversations with oneself during quarantine. 
Similar to her previous books, Home Body explores prevalent themes, and Kaur presents a fresh, intimate approach to each one. Being a Sikh woman, first-generation immigrant, and sexual assault survivor, a large majority of her work deals with the issues women encounter daily that are often invisible to men. This time, Kaur uses her touching immigrant experiences to examine the idea of mental health and bodies under a new, relatable lens. The poetry collection starts off with the author re-joining her mind and body after years of being disconnected from each other. Thus, the author introduces the concept of the two words, home and body, as synonymous, existing within each other. 
Young poetry readers often boggle at the abstract nature of poetry, its lack of story or a character to become invested in. Kaur however, remarkably, constructs a narrative with her poems, despite the fact that they initially appear unrelated when posted individually on her social media platforms. Home Body is divided into four sections: Mind, heart, rest, and awake. The beginning to the end tells the healing story of a mind, a heart, and the rest of the body, with Kaur as the main character. 
For me, the most hard-hitting, liberating read was the first chapter of Home Body, mind. It dove into the literal feeling of depression through extended metaphors that were simple to understand and relatable to visualize. With the poet's trademark black-and-white illustrations expressing her inner turmoil, in "mind" she explores where her depression came from, and how anxiety lives in her body. One feels bolder and closer to the truth after reading Home Body, a balm for troubled times as well as a rallying cry for self-emancipation. There is no doubt that, having struggled through many layers of adversity, Kaur has emerged stronger, her narrative very much in her control.
One of the most unique, and also most criticized, aspects of Kaur's writing is her technique. Her style of short, eccentrically-formatted poems is easy to mock, but the style and language is much more controlled and subtle than it first appears. Kaur's line breaks are diamond-sharp, and her lack of capital letters and limited use of punctuation is a tribute to her heritage; both features of Punjabi and Sikh poetry. 
"It's supposed to be simple," Kaur said when asked about critics deeming her work overly simple. "I don't disagree. I want it to be simple. I want people to read the poem, understand and feel it every step of the way, and then sit with that impactful, twisting feeling in their stomach at the very end and take something away as they flip the page."
Art in the modern age is often overly processed and commercialized. Singers are auto-tuned to perfection and writers are more conscious and savvy about reaching a viable market than ever. On the other hand, Home Body, and all of Kaur's other books, charm audiences with an aesthetic that seems to be precisely the opposite, a refreshing quality that is hopefully the beginning of a new trend. Her work pops up on social media with an immediacy that feels urgent, and her artwork has an off-the-cuff feel that is reminiscent of quick doodles in the margins of a notebook. There is an air of honesty about the style of Home Body, an emotional impact resulting from the truth rather than careful attention to production values.
Although not my favorite out of her three publications, I rate Home Body a 9/10! Poetry is often thought of as impenetrable, but Rupi Kaur has made it imminently accessible, and in doing so, she has revolutionized a beautiful form of writing for today's youth.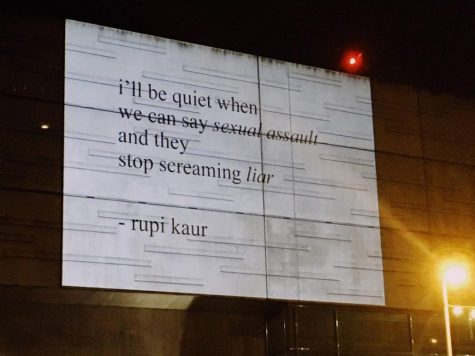 View Comments (1)
About the Contributor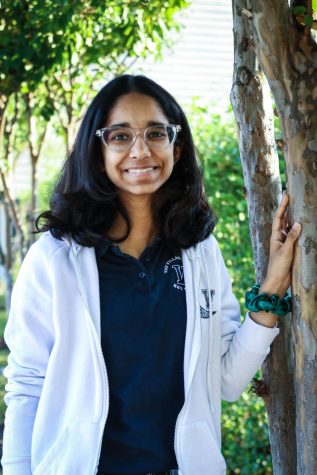 Aditi Ramesh Iyer, Assistant Editor-in-Chief
Aditi Iyer is a senior, and this is her fourth year as an editor for The Viking Press. In addition to journalism, Aditi is an acclaimed competitor on the...