CTV3: The Album We Needed
If there is anything you can expect from Jaden Smith, it's the unexpected. His latest album, CTV3 (Cool Tapes: Volume 3), which was released on August 28, is no exception. 
Jaden, who recently dropped his last name for professional purposes, has released a total of three studio albums since 2017. His first release, SYRE: A Beautiful Confusion, permanently earned him a spot in the up and coming rappers to be on the lookout for. The album was lauded for its experimental sound, which transitioned between hip hop rap and trap beats. However, his first studio album, which turned out to be very appropriately named, also featured a set of questionable and scatter-brained lyrics that echoed the eccentricity of his infamous tweets and philosophical musings that were widely criticized. 
Yet seemingly diverging from this established Jaden-esque lyrical absurdity and trap inspired style, CTV3 takes on a more mature sound, running together with a cohesion that shows more thought and influence. With many songs paying homage to classic icons such as The Beatles and even modern day indie pop artists such as Rex Orange County, this album might be Jaden's most loveable yet. 
The 17 songs of CTV3 tell a love story, with the stage being set in time quite literally with the opening song "Circa 2015". The album continues into the song "Rainbow Bap", which counters the softness of  "Circa 2015" with an intense variety of sounds- from the well known Jaden-esque rapping to soft vocalization, which only works to highlight his versatility as an artist. "Young In Love" and "Cabin Fever" take after this style, but begin to bring in a strong sense of emotional vulnerability, where the listener starts to connect with Jaden as both an artist and a speaker. It's through these songs that the image of Jaden seems to transform from the reckless, unfiltered teenager we used to see Jaden as into a more open and authentic Jaden. 
CTV3 is definitely the album that we did not expect from Jaden. It's deep, influential, and thoughtful. The songs move past Jaden's history of over-the-top commentary and teenage musings, and into a mature realm. Regardless of whether we wanted it or whether we expected it, it's turned out to be the one we needed. 
Leave a Comment
About the Contributor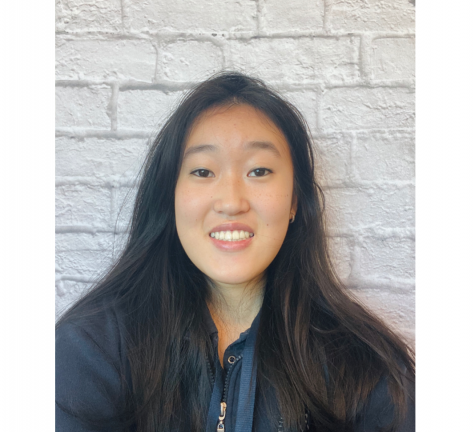 Anna Zhu, Editor-in-Chief
Anna Zhu is currently a senior and has been attending The Village School for fourteen years. Having served as Copy Editor and Design Editor previously,...