Vikings Find Success at Speech and Debate State
From Wednesday, March 4, 2020, to Sunday, March 8, 2020, five students from The Village School traveled to El Paso, Texas to compete in the Texas Forensics Association (TFA) State tournament. Highly skilled speech and debaters from across Texas competed in the prestigious competition, having accumulated twelve or more state points from their competitive season. 
The state tournament is unlike any competition speech and debaters see throughout the school year. The learning experience is infinitely richer and the level of difficulty gets just as much higher. 
"TFA state was drastically different from any local tournament that I have ever been to," said freshmen Alexander Ilacqua, who qualified and competed in Congressional Debate. "I competed against the best debaters in the entirety of Texas, which is something completely new to me as a freshman in high school but really allowed me to see what I need to aspire to be in the future."
For debate events, preliminary rounds lasted for around 2 and a half days and eliminations went on until the last night and senior Aditya Iyer was invited to the Breakfast of Champions on the following Sunday.
Freshman Aditi Iyer ranked within the top 18 in the state for Program Oral Interpretation out of a rigorous pool of upperclassmen in out-rounds, and freshman Kahani Malhotra reached quarterfinals in Original Oratory, one of the most competitive speech categories. 
Senior Aditya Iyer made Village history by becoming the school's first TFA finalist, placing second in the entire state of Texas out of 171 Lincoln Douglas (LD) Debaters.  
"It was an outstanding finish to my debate career," said Iyer. "When I think back to my first-ever state tournament, to where I am now, I'm satisfied with how it all ended."
Along with multiple competitive victories came a beautiful wrap-up of the speech and debate team's hard work, bonding, and memories over the year. 
"One thing I'll miss about TFA State is the endless moments of fun that all of us who attended TFA State had," said freshman Jay Natarajan, who competed in LD Debate. "All the memories we made were exciting and will stick with me for the rest of my debate career and hopefully beyond that!"
This marked an outstanding finish to the Speech and Debate team's main competitive season. Throughout the school year, the kind, considerate friends made in speech and debate act as a cushion of comfort after all failures. To see such a kind community flourishing in such a competitive environment like TFA State is phenomenal. 
"The one thing that I will most definitely miss about TFA state was the sea of community that was present there," said Ilacqua. "We were all so passionate about our event and doing the absolute best that we could while still learning along the way."
However, since TFA finished off the season so early, there was a lot at stake for many students. 
"I feel really bummed for all of the seniors that are missing their final chance to possibly ever compete in this event on a national level," said Ilacqua. "They've spent a copious amount of time building up to this point throughout their high school career, and it' now been entirely jeopardized by nothing other than a virus."
It is upsetting for the team to bid farewell to the activity so early, but the tight-knit community makes speech and debaters across the nation feel united during this time. 
"Speech and Debate's early finish is disheartening, however, seeing the community come together to host each other for online tournaments makes getting through these tough times much more bearable," said Natarajan. "It allows us to connect with each other, even when we are so far apart."
Leave a Comment
About the Contributor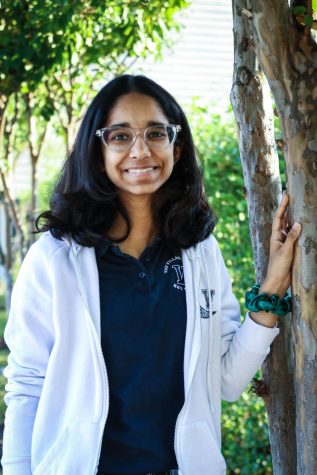 Aditi Ramesh Iyer, Assistant Editor-in-Chief
Aditi Iyer is a senior, and this is her fourth year as an editor for The Viking Press. In addition to journalism, Aditi is an acclaimed competitor on the...