Childish Gambino 3.15.20, an Album Review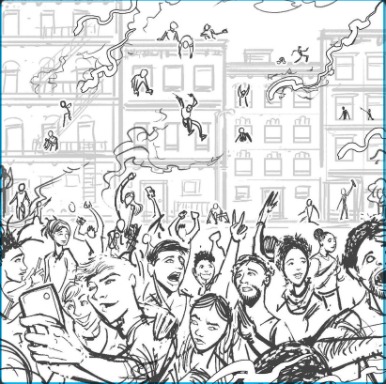 It has been 4 years since American actor and musician Childish Gambino released Awaken, My Love, his genre-bending, critically acclaimed punk record. The man behind Childish Gambino, Donald Glover, has been busy playing a young Lando in Solo: A Star Wars Story and Simba in The Lion King while preparing for the new season of Atlanta and making his short film Guava Island with Rihanna. 
Ever since Gambino first came onto the scene with his 2011 debut, Camp, he has been able to seamlessly mix genres and experiment with various musical styles all while being an actor and producer. His fourth studio album 3.15.20, released on March 22, 2020, dropped without warning nor promotion via a website: donaldgloverpresents.com. It was added to streaming services days later. 
3.15.20 feels like one of this year's biggest events to be associated with music and comes at the perfect time with most people in self-isolation and a lot of time on their hands. Each song is titled with the timestamp it occurs during the album except for Algorhythm and Time featuring Ariana Grande. Gambino explained that the song titles are timestamps because they signify the importance of listening to the album as a whole and the emphasis that was put on making it a full body of work. This album is a deep dive into self-reflection and honesty, an attempt to find one's true self and a celebration of what we can all become. Through the use of soul, funk, and trap, Glover is able to create a cohesive body of work well worth the listener's time. 
Some of the songs are quite familiar as Algorhythm has been played in his live performances, and his hit single Feels Like Summer is repackaged as 42.26. However, the new material is extremely refreshing and perfectly blends in with these listed tracks. 0.00 proves to be a smashing way to start the album with its repeated chorus of "We are, We are, We are", Algorhythm's booming, triumphant bassline and refreshing hook continues this wave, and Time brings a twist as it is a pop ballad with Grande and Gambino complementing each other's vocal abilities. 
The highpoint of the album comes in at 19.10 and 24.19, with heavy vocal layers and bouncy electro-funk. Gambino reflects on what it means to be black in a society that feeds off his culture and profits because of it, and the line, "To be beautiful is to be hunted / I can't change the truth, I can't get you used to this," best represents this. 47.48, the second to last track in the album, features his son, Legend, as the two talk about self-love. 
Overall, 3.15.20 is a wild ride with many high points, is catered to the casual listener, and, most importantly, it is for everyone. I would give this album a 9/10.
Leave a Comment
About the Contributor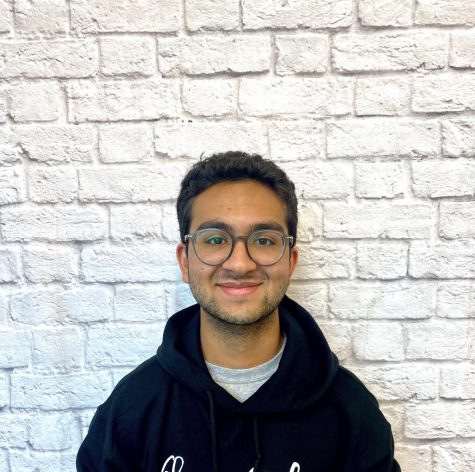 Akbarali Aziz, Assistant Editor-in-Chief
Akbarali Aziz is a currently a senior with three years on staff and has been attending the Village School for seven years. He is an avid lover of life...