Benefits of Mandating Art Classes for All High School Students
March 7, 2020
"
The future depends on what you do today"
— Mahatma Gandhi
From aspiring to become  doctors, entrepreneurs, or architects, there are a multitude of high school students that seemingly have a firm grasp on who they are, what they want to be in their lives, and how to get there. While in high school, students figure out their likes and dislikes and define who they want to be in the future. Apart from the compulory core classes students must take, schools provide a wide range of electives that allow students the flexibility to explore their interests.
However, Texas's graduation requirements for high schoolers currently require students to earn 22 to 26 credits, along with taking the following compulsory classes: Algebra I, English I, English II, Biology and U.S. History. Narrowing the scope,  students of The Village School are required to earn a minimum of 26 credits, with a specific amount of credits required for each type of course taken. With all of these compulsory classes, are students really able to focus on what they want to do with their lives?
These classes that students are obligated to take underline two possible issues: the burden of forcing students to take classes that they are not passionate about, and the work ethic that 

the student brings to the class. These issues bring up the question, what are the effects of forcing students to take classes they are not passionate about, and should these students be forced to take these classes at all?
Students have expressed that a huge factor in how well they perform in a class t relies on the aspects, including how much the individual enjoys the class and how easily it comes to them. 
"My social science class grades are usually higher than the rest of my courses because I really enjoy learning it," said sophomore Yusuf Fawsy, a student predominantly known for his love for the social science department. "My culture is based on history as somebody from Egypt. We are very history-oriented and something that I love to do in my free time is to learn about other cultures, history and customs. I feel like I am more motivated to work harder in this class because I enjoy working in [it]." 
Passion seemingly drives work ethic. Fawzy's genuine enthusiasm towards history is exemplified through his grades and work skills. However, social sciences are not a primary complaint when it comes to the classes that are imperative for students' graduation. 
The Arts department, apart from the immense love they get from enthusiastic students, receives a lot of disliking from students who are forced to take theater or art for their art credit.
"I think it's a two way street [making arts classes compulsory], because students don't always realize the benefits of theater till they actually get involved within it," said Yvonne Oakes, the high school theater teacher. "It's not just about acting, it's about presenting yourself; it doesn't matter what you're going to do with your life, you're going to have to do presentations." 
Art teachers, such as Oakes, heavily support mandatory art classes because they believe they can bring key components to a student's ability to adjust to different situations. 
"I'd like everyone to be involved and I'd like everyone to get something out of it," said Oakes when addressing the more reluctant students in her classes. "I think everybody should take part [in the arts], I really do. I feel quite passionately about the fact that the arts have so much to offer."
Although there is a marginal difference between students who enroll in a class because they are forced to take it to satisfy graduation requirements in comparison to those who take them willingly, there is a reason why students are required to take these courses.
According to the National Center for Education Statistics, within 3 years of enrollment, around 30% of undergraduate students decide to change their majors. It has been scientifically proven that a significant change in personality occurs during the post-high school transition. This is due to students having to make independent choices for themselves because many students' career choices are influenced by their parents, but once these students move to college, they are given the freedom to figure out who they are and who they want to be, without other opinions being pushed upon them. Therefore, with these specific art compulsory classes, supporters of this concept believe that students can have a well rounded understanding of who they are, instead of focusing on a subject they may end up disliking in the future.
"
The past is where you learned the lesson. The future is where you apply the lesson. So don't give up in the middle"
— Unkown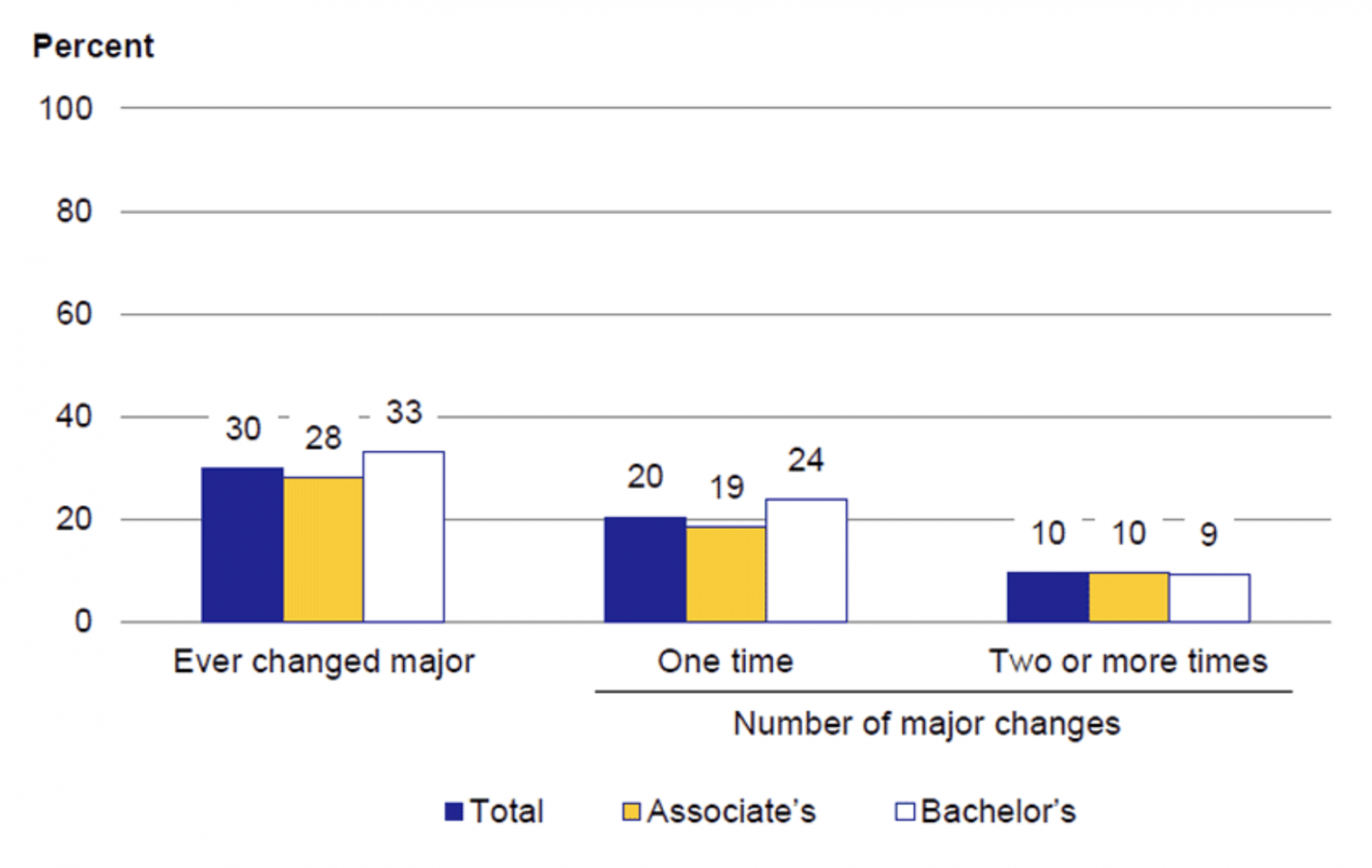 Requiring students to take certain classes, though seemingly a burden at the time, helps them in the future overall. Despite these high schoolers not trying as hard and teachers having to deal with those students, these classes essentially better prepare students  for life. With adolescents continuing to find out who they actually are, these classes allow them to easily isolate what they like to do and also gather skills that these other departments can provide to them.