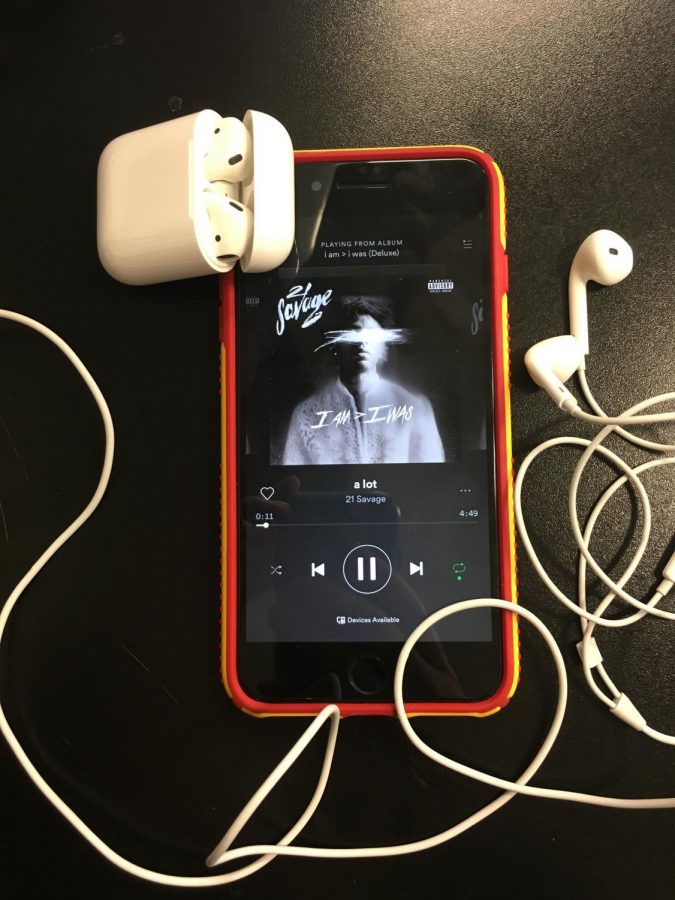 From the moment 21 Savage arrived on the stage, he took everyone by surprise with his grisly, montoned bars about violence. Shayaa Joseph, (21 Savage), has lived a life most wouldn't survive- from getting into trouble in school from an early age, getting shot, and losing countless friends to gun violence. He recounts his experiences as a survivor, a man on the prowl always ready for the next threat, because that's all he has ever known. He has a hard soul, yet his music is so intriguing and reassuring, as he spits his bars about pain, bloodshed, and death.
However, it has a been a long time since the world came to know Shayaa Joseph with "Savage Mode", a mixtape created in collaboration with the rap game's hottest producer Metro Boomin. After "Issa Album", and the positive critical response he received, audiences expected an even better sophomore effort for his second album.  21's "I am> I was", puts his star potential on the stage and shows the world why he is the next big thing in the world of rap. His bars are much improved and even more touching. With amazing clarity, humor, and pain, 21 is able to navigate a cold, cruel world and show his listeners how to do the same.
21 still raps about violence, pain, guns, and death but he does it with a renewed focus and his much-improved ability to relay his life experiences on full display. From the opening track, "a lot", he recounts the murder of his little brother and reflects upon how far he has come. This track was one of the favorites with its solid production and back and forth bars featuring J. Cole.
His music has developed along with his raw, carnaged persona. It feels as if 21 is now independent, self-confident, and navigating life the way he wants to. He is no longer weighed down by his narrow escapes from death and comes from a standpoint of pure, raw emotion.
Some themes he explores in his songs are the literal and metaphoric weight he carries from all the jewelry he has, the importance of saving money and not throwing it all away, and the pure, beautiful love he has for his mom. These themes were clearly portrayed and very relatable to people all across the globe through the hard, yet simple lyrics
21 Savage admits that self-improvement is not easy, it is a journey of contradiction and constant self-doubt but you have to keep moving forward. Bars like, "Back in the day I used to rob with no mask on," showcase 21's gruesome experiences and the rawness of the life he has lived.
Tracks like "monster", "all my friends", "letter 2 to my momma", "a lot", "break da law" re-illuminate 21's originality and show the listener why this man really is the future of rap. 21 has a story to tell the world and he will — that's his purpose and his effort pays off as the listener can heavily relate. Everyone has a story to tell and 21 encourages people to speak their truth.
"I am> I was", sold 131,000 total copies in its first week, topping the Billboard 200 and has remained number 1 for its second week on the charts