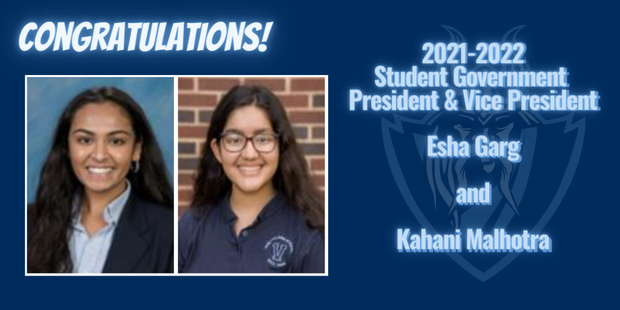 From campaigning to debates to voting, the week of Monday, April 19, 2021 was about electing the new Vanguard President and Vice-President. After a competitive race between five running pairs, the election came down to a close tie between sophomore Divya Khatri and junior Esha Garg. After holding a run-off election, Garg emerged victoriously. 
"I am so excited and honored to be the new Student Government President," said junior Esha Garg, the newly elected Vanguard President. "There were so many amazing candidates, and I know that Kahani and I are definitely honored to receive the positions. We are also excited to see how we can work with the rest of the Student Government to improve our school." 
Now that class representative election results have also been released, the entire student body is eager to witness the changes that new leadership will bring to the school.