"Kimmy vs. the Reverend": A refreshing spin on an incredible show!
"Unbreakable Kimmy Schmidt: Kimmy vs. the Reverend" is a whimsical whirlwind, filled with easter-eggs that will make audiences giggle throughout!
This special finds our beloved Kimmy Schmidt, now a bestselling author, set to be married to her true love. However, mystery surrounding the Reverend, who trapped Kimmy in a bunker for several years and is now in jail (it's a long story), forces her to drop everything and solve his new nefarious plot! In addition, this exciting viewing experience gives audiences control over the plot, as the entire special is set up in an exhilarating choose-your-own-adventure format.
Since the show's first episode released in March 2015, the series "Unbreakable Kimmy Schmidt" was a massive success. After a collective 96% approval rating on Rotten Tomatoes, fans were disappointed to learn that the show's fourth season, released in early 2019, would be its final. However, news of this interactive special, which was released on May 12, 2020, excited avid watchers of the show.
Directed by Claire Scanlon and written by Tina Fey and Robert Carlock, "Kimmy vs. the Reverend" is the perfect last-hoorah to wrap up a beloved series. Taking a fun spin on the classic, one-shot episodic format, this choose-your-own-adventure epilogue is packed with  brilliant comedic references, as well as direction and writing that reminds audiences why they loved the show in the first place. 
Viewers will be delighted to find not only familiar actors in the special, such as Ellie Kemper as Kimmy Schmidt, Jane Krakowski as Jacqueline White, Jon Hamm as Richard Wayne Gary Wayne, Tituss Burgess as Titus, and Carol Kane as Lillian, but some new faces as well. Colorful characters such as Prince Frederick, played by Daniel Radcliffe, feel as if they have been a part of the production from the beginning, helping move along the vibrant plot from one striking scene to the next.
This new choose-your-own-adventure format coupled with the candy-colored sets and vibrant costumes iconic to the show makes "Kimmy vs. the Reverend" a thoroughly refreshing series that will delight audiences. This special has been released at the perfect time, with audiences cooped up in quarantine and itching for an exhilarating watch! I rate this whimsical, engaging adventure a 9/10.
Leave a Comment
About the Contributor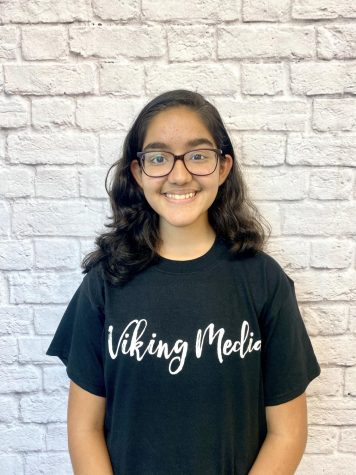 Kahani Malhotra, Managing Editor



Kahani Malhotra is a junior who has an avid interest in speaking, writing, and reporting, and this is her third year as an editor on The Viking Press....